Food4Patriots has donated 100 of its 72-hour emergency food kits and 100 of its LifeStraw personal water filters to the Arkansas Rice Depot for distribution among victims of recent tornados.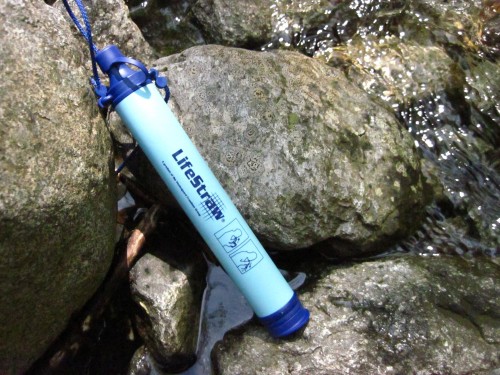 Nashville, Tenn.,, United States - - May 13, 2014 /MarketersMedia/ — In an extremely violent start to the spring storm season, tornadoes ripped through central and southeastern states recently, leaving at least 34 dead and many others injured, as well as causing millions of dollars of property damage.
Food4Patriots, the supplier of emergency food suitable for long-term storage, survival and emergency preparedness, recently donated 100 of its 72-hour food kits and 100 of its LifeStraw personal water filters to the Little Rock-based Arkansas Rice Depot for dispersal to storm victims.
"Our hearts go out to the victims of these violent storms," said Allen Baler, Partner at Reboot Marketing, owner of Food4Patriots and Water4Patriots. "We spend a lot of time and effort convincing people to prepare for disasters, so the least we can do is help out when Mother Nature unleashes her fury.
"We encourage everyone who is able to donate to disaster relief organizations such as the Arkansas Rice Depot, the American Red Cross, the Salvation Army, Convoy of Hope and others in order to help people in need."
Since launching last summer, Food4Patriots has sold more than 13 million meals to people who want to be ready when the inevitable crisis occurs. The company's 72-hour, four-week and three-month emergency food kits have shelf lives of up to 25 years. The food in these kits can be prepared in less than 20 minutes and requires only boiling water. It's kept in easy-to-store Mylar pouches, which keep out air, moisture and light.
Sales of the LifeStraw from Water4Patriots reached 13,259 in just its first month after launching. Together, those LifeStraws have the potential of turning 3.5 million gallons of contaminated water into pure drinking water. The world's most advanced water filter removes 99.999 percent of waterborne bacteria and parasites, and provides the user with crystal-clear water when no clean drinking water is available.
Contact Info:
Name: Tim Bates
Email: Send Email
Organization: Reboot Marketing
Website: http://www.food4patriots.com
Source URL: https://marketersmedia.com/food4patriots-donates-emergency-food-lifestraws-for-tornado-victims/44329
Source: MarketersMedia
Release ID: 44329