U.S. Olympians ate unfamiliar food while in Sochi, Russia, the past two weeks, reminding Food4Patriots how important familiarity is when it comes to the food people should be stockpiling for emergencies.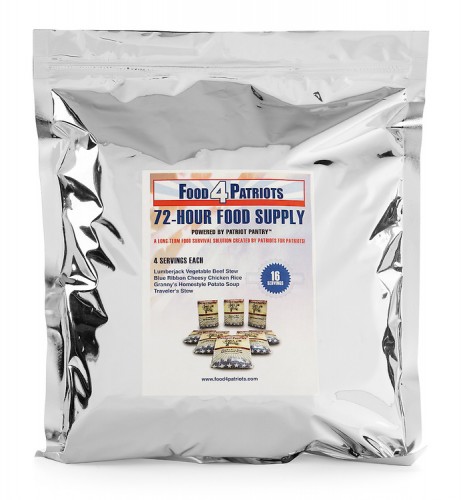 Nashville, Tenn.,, United States - - February 24, 2014 /MarketersMEDIA/ — U.S. Olympians and their fans found the food in Sochi, Russia, to be unfamiliar the past two weeks. According to a recent article in the Detroit Free Press (http://www.freep.com/article/20140208/SPORTS17/302080060/jeff-seidel-sochi-postcard-olympics), among the food choices at the ice skating area were cabbage coulibiac, salmon and cream cheese bagel, and a meat coulibiac.
Adding to the culture shock, "fast food" at the Olympic venue concession stands was made in front of those who ordered, so there was usually a wait time. The food in the athletes' cafeteria wasn't all that familiar either, as U.S. bobsled star Lolo Jones lamented in a recent, well-publicized video (http://www.youtube.com/watch?v=3Fm11THszZc).
Shouldn't U.S. Olympic athletes be eating food that is more familiar during two extremely important weeks of their lives? Is it possible that this unfamiliar food negatively affected some of their performances?
Familiarity with their food choices is very important to most people, including those who may someday find themselves in an emergency situation due to a natural disaster similar to Hurricane Sandy or Hurricane Katrina. That's one of the reasons why so many people are stocking up on 72-hour, four-week and three-month emergency food kits from Food4Patriots (www.Food4Patriots.com).
The supplier of emergency food suitable for long-term storage, survival and emergency preparedness launched its product line last summer and has already sold more than 13 million servings of food. The food in these kits can be prepared in less than 20 minutes and requires nothing more than boiling water. It is kept in easy-to-store Mylar pouches, which keep out air, moisture and light. Shelf lives are up to 25 years.
Among the familiar and nutritious foods that are part of the Food4Patriots' kits are:
- Mountain Man Granola
- Apple Orchard Oatmeal
- Granny's Homestyle Potato Soup
- Blue Ribbon Cheesy Chicken Rice
- Ol' 49ers Hearty Chili
- Creamy Beef Stroganoff
- Frank's Five-Star Minestrone.
Those who order one of the Food4Patriots Emergency Kits also receive four reports: "Top 10 Items Sold Out After Crisis," "The Water Survival Guide," "The Survival Garden Guide" and "How to Cut Your Grocery Bills in Half."
Patriot Headquarters (www.patriotheadquarters.com) publishes articles, videos and news to help patriots become more self-reliant and independent from government and big business.
Contact Info:
Name: Tim Bates
Email: Send Email
Organization: Reboot Marketing
Website: http://www.Food4Patriots.com
Source URL: https://marketersmedia.com/food4patriots-calls-for-more-familiar-food-for-u-s-olympians/34175
Source: MarketersMEDIA
Release ID: 34175