FLUX has announced the launch of its 2nd batch of X Sense: A 100 Hour Professional Contemporary Dance Course in Bangalore. Further information can be found at https://www.theFLUXproject.com.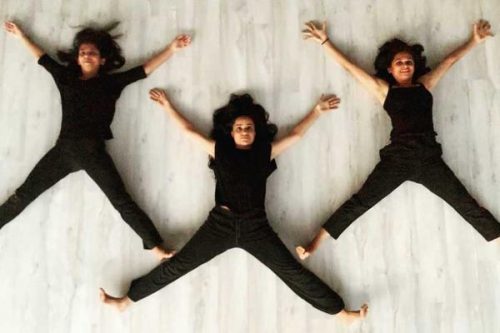 Bangalore, India - January 6, 2020 /PressCable/ —
Earlier today, FLUX finally announced the beginning of its 2nd Batch of X Sense: A 100 Hour Professional Contemporary Dance Course in Bangalore, which has been in development since October 2019. The main aim is to make students learn three extra auxiliary disciplines along with the main discipline they have enrolled for by providing them additional training for (1) Contact Improvisation aka Contact Improv, (2) Slow Spine Movement which is a therapeutic movement style for body as well as for mind and (3) Aerial Yoga Training helping them to incorporate anti-gravity Yoga postures in their dynamic dance movements…. but it does so, with a difference.
Sahiba Singh, Founder at FLUX, says: "We wanted to try something new with X Sense which is a 100 hour professional contemporary dance course in Bangalore. Anyone familiar with the dance market will probably have noticed how everyone else seems to train students with the traditional approach of teaching the age-old steps of contemporary dance without ever providing any extra modules that give them an insight into the soul of the contemporary dance. This insight makes their contemporary moves not only authentic but spirited as well. The traditional approach is a problem because it makes your dance mechanically like a robot making those moves. It lacks the spirit of the contemporary dance as such. If the spirit is missing, the entire meaning of the contemporary approach gets lost which it has always stood for since its inception."
So as a welcome breath of fresh air, FLUX will instead turn the students into masters who do not just repeat the steps they have learnt during the training but invent their own variations in each and every performance making their steps always originally unique. It's like doing a Ph.D. in contemporary dance rather than being an elementary student in this genre. It makes them a leader of their own rather than just being a follower. It makes them leaders in the genre who make their own following. FLUX chose to make this move because it loves to create leaders and not the blind followers. It gives everyone the real sense of creation..
Sahiba Singh also said "We want to give our students a deep insight into contemporary dance culture and the most basic philosophy of movement leading to the most advanced command over both. With our extremely generous offer of X Sense which is a 100 hour professional contemporary dance course in Bangalore, they have a fresh new possibility. We want them to be so confident that they start feeling like they are their own masters in the field even while they are still there in their learning phase during the training. Trying something so creatively challenging like this is always a risk, but it's a risk we believe is worth taking."
FLUX along with all its parent brands has been in business for 6 years, training students in contemporary dance now. The latest brand FLUX was established in 2019 but its parent companies had been there for the past 6 years providing the same contemporary training to hundreds of contemporary enthusiasts. Since Day 1 it has always aimed to create awareness that art can change life as well as the world. FLUX believes in Art for Change. The change can be there in the body and in the mind at a personal level as well as in the society on a broader canvass. Our experience has shown that it does happen so… one at a time, or say a batch at a time.
This isn't the first time FLUX has defied convention either. In the latter part of the last decade, it caused a stir when it conceived of creating a platform providing training for almost all genres of arts supported through collaborations by the masters in their own genres. These collaborations among different genres make each one of them richer in quality than they would be if standing alone in isolation. We have a vision that all arts are interconnected and enrich one another provided they interact at various different levels.
The 2nd Batch of X Sense: A 100 Hour Professional Contemporary Dance Course in Bangalore is set to launch on 3rd March 2019. To find out more about the course and FLUX, just visit https://www.theFLUXproject.com.
Contact Info:
Name: Sahiba Singh
Email: Send Email
Organization: FLUX
Address: 2nd Floor, 607, 12th Main Rd, 7th Cross, HAL 2nd Stage, Indiranagar, Bangalore, Karnataka 560038, India
Phone: +91-96065-55607
Website: https://www.theFLUXproject.com
Source: PressCable
Release ID: 88941181