FitnessVolt has released an improved macronutrient calculator to help people realize how much they should eat to manage body weight without resorting to fad diets.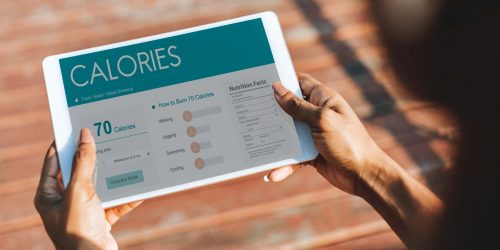 Denver, United States - May 3, 2020 /MarketersMedia/ — Fad diets have forced people to eat less and have in turn made them weaker rather than leaner. No more giving up on your favorite snacks or starving to lose weight. Anyone struggling to manage their weight can now get a breather. The new improved Macronutrient Calculator from FitnessVolt promises to help everyone lose weight without giving up on food. The calculator helps people who want to lose weight as well as those who are looking to bulk up.
This new advanced Macro Calculator unlocks the right way to lose or gain weight
Being revered as the Best Macro Calculator, the calculator is based on the IIFYM diet principles of flexible eating. Usual diet programs work by reducing food intake from the plate to limit the carbs and calorie intake. IIFYM diet plan does not put any restriction, they encourage people to eat what they like and only be mindful of the amount they eat. The FitnessVolt Macro Calculator helps in this aspect.
A leading spokesperson from FitnessVolt.com states "Our improved macro calculator promotes flexible eating. Restricting food items is not a practical way of living. Depriving a person of what they love to eat ultimately leads to them binging. With the help of our calculator users can have a flexible diet plan consisting of their favorite items and manage to lose weight. All a person needs to do it be aware of the amount of food they eat from each food group. Our macro calculator helps with calculating the intake amount for each day and a user just has to stick to it."
To start the calculator needs your age, gender, height, weight, and daily activities for calculating your TDEE (Total Daily Energy Expenditure). The calculator shows a calorie intake value for losing weight, maintaining it, and gaining weight. The daily calorie intake value depends on the intensity level of choice. The FitnessVolt Macro Calculator also allows a person to choose a nutrition plan of their choice and based on that provides them the ideal portion of protein, carbs, fat, fiber, and calories per meal. The calculator also takes into account the no of meals you have per day and changes the portion values accordingly.
The FitnessVolt Macro Calculator is not a weight loss tool, it was created to help people find the right number of calories they should take to meet their fitness goals. Users can specify is they have lean weight issues or overweight issues in the TDEE calculation step.
A company official said, "You need to take the right amount of macronutrients for a healthy lifestyle and our Macro Calculator will a great help in this. The calculator will not only help with calorie intake value for weight gain but also intake value to lose weight."
Contact Info:
Name: Tom Miller
Email: Send Email
Organization: FitnessVolt
Address: Denver, CO, USA
Phone: 2019480127
Website: https://fitnessvolt.com/macronutrient-calculator/
Source URL: https://marketersmedia.com/fitnessvolt-releases-new-improved-macronutrient-calculator-for-weight-loss-program/88956065
Source: MarketersMedia
Release ID: 88956065