The first swimming facility that is exclusive for Saudi women- created by world-class swimmers and international coaching experts.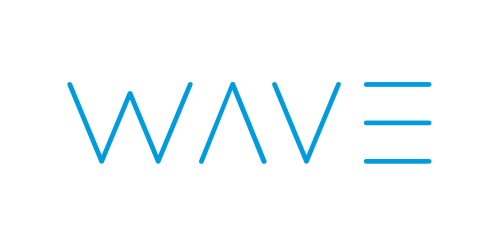 Riyadh, Saudi Arabia - January 26, 2021 /MarketersMedia/ — Riyadh, Saudi Arabia is set to become home to a revolutionary first; the establishment of a Female Focussed Swimming culture in Saudi Arabia, setting a new cultural milestone in the country's drive towards its Vision2030. 
Project founder and CEO, Reinhardt Strijdom, is leading the charge in the development, construction and deployment of this, first of its kind, female aquatic initiative, Swim School Riyadh. 
With a successful swimming career in the USA collegiate system and having competed on the World Stage himself, Strijdom became one of the most respected young coaches, coaching the Kentucky (USA Swimming) Men's Team, and becoming National Team Coach at the young age of 28. 
During his Youth Development campaigns in Saudi Arabia, Strijdom was responsible for more than 60 National Records, and guided competitive swimmers onto the National stages of numerous countries, including France, South Africa, Morocco, Egypt, Jordan, Kuwait, Philippines, and Saudi Arabia.
More recently, Strijdom has shifted his focus to achieving two ambitious goals; the mass participation and inclusion of Saudi females in, not only sports, but the ever more culturally challenging discipline of swimming;  and the improvement of Aquatic Safety amongst the Kingdom's youth population, driving campaigns in Water Competency and Safety designed to reduce drownings nationwide. 
Strijdom strategically stepped away from the international coaching scene in 2016, spending 2017 through 2019 developing independent youth sports, and aquatic programs in Saudi Arabia, laying the foundations for the launch of female swimming in the region. By setting up female academies and girls swim leagues, he hopes to ultimately lay the ground-work for the establishment of a Female Aquatics Federation, and the inclusion of girls into the current governmental aquatic bodies.
Strijdom's timing couldn't be more perfect considering the country's new direction and Vision 2030 goals. If it succeeds, not only will it have helped change the sporting landscape for female athletes in the Kingdom of Saudi Arabia, but also helped the drown prevention and safety assurance for hundreds of saudi girls.
To learn more about Wave™ Academy, visit their website at waveswimming.sa or call 011 810 2010
About Wave™:
Their newly constructed facility, Swimming Academy Riyadh is a female focused facility aimed at promoting water safety and swimming development for the youth, particularly Saudi girls. It is the first of its kind opening up opportunities for Saudi girls to participate in the sport of swimming.
Contact Info:
Name: Mohammad Bin Khaled
Email: Send Email
Organization: Al Reem Sports
Address: Alwan Center, Riyadh ,Saudi Arabia. 8145
Phone: 0118102010
Website: http://waveswimming.sa/
Source URL: https://marketersmedia.com/first-female-swimming-academy-in-saudi-arabia-continues-to-promote-aquatic-safety/88994989
Source: MarketersMedia
Release ID: 88994989