CalgaryRealEstateAlliance.com is the best up-to-date source of Calgary home listings and information, and provides our clients with unlimited access to all the details in our Calgary MLS® Listings.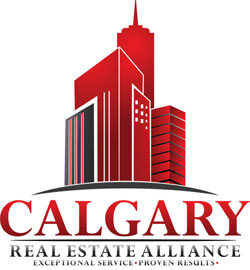 Calgary,, Canada - - June 6, 2014 /MarketersMedia/ — As associates with MaxWell South Star Realty, and members of the Calgary Real Estate Board (CREB®), and the Alberta Real Estate Association (AREA®), CalgaryRealEstateAlliance.com are equipped to offer outstanding knowledge and service on real estate. The company offers clients unlimited access to all of the details about Calgary MLS® Listings where clients can bookmark their favourite homes, request showings and save their custom home searches.
"Save valuable time in the property search by registering at CalgaryRealEstateAlliance.com (it's free). When client's register, their searches will be saved, so they don't have to fill out their search criteria each time they browse the current listings. Best of all, the company's system will alert clients by email whenever a new property (matching your needs) comes on the market, so they'll be the first to know. Register now and the dream property will most likely find you, before you even knew it was there," reported Michael, one of the best real estate professionals in Calgary with 10 years of experience.
To get this access, clients have to just provide their name, email and phone number. After this, every time when a property is being listed, the registered client will get an email alert. The company strives to offer the best information possible about each of the communities that they serve in Calgary, including market stats and amenities for each area. Few of their communities are Acadia, Auburn Bay, Beltline, Braeside, Canyon Meadows, Canyon Meadows Estates, Cedarbrae, Chaparral, Diamond Cove, Discovery Ridge and so forth.
While speaking about the communities they serve, Michael also added, "MaxWell South Star Realty is the market's most progressive company with a long-standing heartfelt commitment to the principles of fair housing and diversity. The company's years of experience empower us to reinvent the company and capabilities to meet the evolving needs of the people we serve. The professionals seek out the most promising innovations as we develop new solutions and services for the clients, that's how the nation's oldest real estate franchise remains so young."
Both Michael and Krista Kehoe believe that happy clients are repeat clients and so they work hard to ensure that their clients feel that their needs have been through every step of the process of buying and selling a home in Calgary. With CalgaryRealEstateAlliance.com, clients can make their real estate experience as pleasant as possible.
About CalgaryRealEstateAlliance.com
CalgaryRealEstateAlliance.com, the leading Calgary real estate firm aids individuals looking for lofts, townhouses, condos, homes, foreclosures, investment properties and luxury homes. Their fully customizable listings search feature enable clients to save their custom home searches.
Contact Info:
Name: Krista Kehoe
Organization: Calgary Real Estate Alliance
Address: #20, 8180 Macleod TR S, Calgary, AB, Canada, T2W1M6
Phone: 403-253-7774
Source URL: https://marketersmedia.com/finding-favourite-homes-now-seems-effortless-with-calgaryrealestatealliance-com/46494
For more information, please visit http://www.calgaryrealestatealliance.com
Source: MarketersMedia
Release ID: 46494