California leads the nation in injuries and deaths to innocent bystanders, victims of high-speed police pursuits. Some sources believe the numbers are seriously under-reported by law enforcement officers.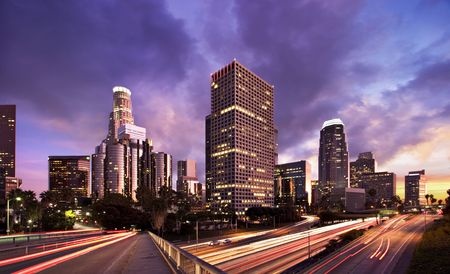 Los Angeles California, United States - October 25, 2015 /MarketersMedia/ — California leads the nation in the rates on innocent bystanders injured in high-speed police pursuits, with more than 10,000 innocent bystanders being injured in the last decade. During the same time period, more than 300 people, all innocent bystanders, lost their lives as a direct result of fatal car accidents or other fatalities caused by a direct result of high-speed police chases in California.
The Los Angeles Police Department (LAPD) is responsible for innocent bystanders being injured or killed more than twice as often as any other area of the state. According to a report by Geoff Alpert, USC professor, writing the report for the National Institute of Justice, "Reckless drivers were suspects in 12% of LAPD chases from 2006 to 2014, more than double the state average of 5%, the Times analysis found. Suspected drunken drivers were the target of 13% of LAPD chases compared to 5% statewide."
The trend of chasing people down in high-speed pursuits that result in innocent bystanders suffering injuries or fatalities is coming to light after recent discoveries that the recent local car accidents are not occurring when police are involved in chasing suspects wanted for murder or who are speeding down the road with a kidnap victim in their vehicle. Nearly 90 percent of pursuits are for nonviolent offenses such as DUI suspects, even drivers fleeing from a routine traffic stop because of driving on a suspended license.
According to a USA Today analysis, "The bystanders and the passengers in chased cars account for nearly half of all people killed in police pursuits from 1979 through 2013," and that "That's an average of 329 a year — nearly one person a day." Many sources point to the fact that the number of innocent bystanders injured or killed is seriously underestimated, because the National Highway Traffic Safety Administration (NHTSA) uses police reports to determine if a crash was chase-related. This means that a law enforcement officer would have to indicate on the subsequent police report that the motor vehicle accident injury or fatality occurring to innocent bystanders was due to the high-speed police pursuit and many officers do not specify that information on their police report.
A recent fatal car accident California 2015 report by The LA Times, told of the tragedy resulting from a domestic violence call that two Los Angeles County Sheriff's officers were responding to. On the way to the location of the alleged incident, the sheriff driving the cruiser "clipped a vehicle in the roadway, careened onto the sidewalk and struck two pedestrians who were walking in the area." Two male pedestrians were struck and one of them died.
In another recent high-speed police pursuit in a fatal California auto accident injury collision. LAPD officers chased a man at 80 mph through the streets, setting off a chain reaction car crash, killing a 23 year-old man stopped at a red light.
Law enforcement policy varies from one jurisdiction to the next. The California Highway Patrol (CHP) implemented new policies in 2006, however, questions may arise regarding whether the dramatic reduction indicated by CHP is actually the result of diminished incidents of high-speed police chases or the situation pointed out by the NHTSA, stating that officers have to indicate injuries or deaths to innocent bystanders have to be so-indicated on police report.
"It's an embarrassment," says Alpert. from Real Police, a Law Enforcement Resource points to the fact that high-speed police pursuits are dangerous and suggests that "Officers need to understand the risks associated with pursuits so that they can better pursue suspects." Alpert, also points out that "The lack of a mandatory reporting system hampers attempts by NHTSA to track pursuit fatalities and results in the collection of as little as one-half of the actual data." Motor accident insurance providers may unfortunately be left to sort out the details on who is responsible for the injuries to innocent bystanders.
Police office administrators should guarantee that their department's pursuit policy provides clear guidance and discretion. They should also utilize available high tech capabilities that can help in stopping the dangerous and out of hand adolescent pursuits. Taking such initiatives can assist departments enhance the efficiency of stopping the pursuit quicker while decreasing the threats involved to citizens and officers. The solution to the problem comes down to either we stop the madness of pursuing criminals on high speed joy rides, while implementing high tech capabilities of shutting down the car, or a plan that is specifically meant to disable the threat as quickly and as safe as possible while keeping the public safe and secure.
Contact Info:
Name: Brian Michael
Organization: California Injury Lawyer
Website: http://www.calinjurylawyer.com
Video URL: https://www.youtube.com/watch?v=p5zSC1YydPc
Source URL: https://marketersmedia.com/finding-a-solution-to-californias-bystander-accident-injuries-in-high-speed-pursuits/94742
Source: MarketersMedia
Release ID: 94742