Financial Trading School is an online course that provides individuals the opportunity to understand and succeed in the world of financial trading and they have recently added updated strategies.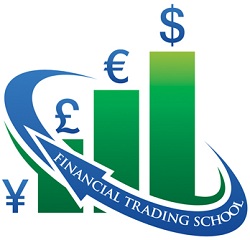 San Francisco, CA,, United States of America - - December 11, 2013 /MarketersMedia/ — Financial trading is a means by which the top 1% became the top 1%, and this has generated a lot of envy and anger among many. Some however wish to emulate the practices of this 1%, and thanks to the internet, individuals can set themselves up as traders from the comfort of their own home. In order to be successful however, they still require no small amount of training and insight. Financial Trading School has been created to give them that insight in a highly accessible new medium.
Beginning with binary options trading- considered the most accessible form of trading to beginners, the course goes on to teach the principles and techniques surrounding candle sticks, price action and many other topics within the world of financial trading. All individual schemes of work can be purchased individually so users pay only for the specialism they choose.
The curricula are divided by their overarching conceptual premise, beginning with general trading before taking in binary options then expanding to Forex and finally stock market trading. Three of these four are now completed and released, with stock market trading in the making. Every curriculum comes with four levels of study, which are broken down on the website in full to inform students of what they can expect.
A spokesperson for Financial Trading School explained, "After finding early success on YouTube with a series of over 24 videos on techniques and strategies of financial trading, Brian decided to reorganise and restructure this into something resembling a more formal curriculum, and the Financial Trading School began to take shape. The course now offers video tutorials and written supplemental materials that guide individuals step by step through everything from underlying concepts to advanced and often counterintuitive strategies to succeeding at the many different forms of financial trading."
About Financial Trading School:
Financial Trading School is an online education and resource center created by Financial Trading Journal. The materials included aim to improve and expand the learning experience for both new and seasoned traders alike. The lessons in this program are structured much like that of university courses, with each subject discipline maintaining a series of videos numbered through increasing curriculum levels.
Contact Info:
Name: Joe Bragg
Organization: Brandoutreach
Phone: (415) 632 1664
Source URL: https://marketersmedia.com/financial-trading-school-offers-updated-techniques-and-teaching-on-binary-options-trading/28240
For more information, please visit http://www.financialtradingschool.com/
Source: MarketersMedia
Release ID: 28240