Australian investors would be burying their heads in the sand if they were to ignore the recent scandals involving wealth management companies, says Thomas Mousa, CEO of TLK Partners.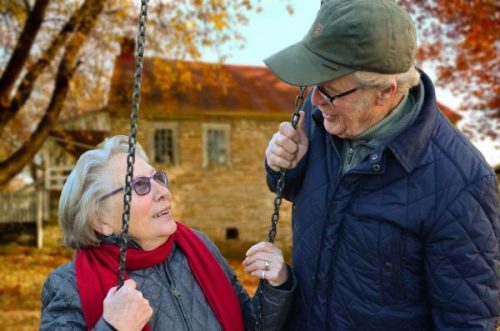 Kingsgrove, Australia - December 22, 2018 /NewsNetwork/ —
Australian investors would be burying their heads in the sand if they were to ignore the recent scandals involving wealth management companies, says Thomas Mousa, CEO of TLK Partners. He says that although research shows better returns for those who get expert help with structuring their financial life, individuals and businesses should be cautious about who they choose to assist them.
It seems like a bit of a no-brainer, but the recent AMP court case uncovered that the company's financial advisors "lacked the education" to understand that they were breaking the law with some of their charges. Needless to say, the warning signs had been there for some time, with a high rate of banned advisors in an industry where even one banning should be a shocker.
Apart from understanding how the law governs their business relationship with their clients, financial advisors must understand markets and have proven their mettle in the past. If they haven't, investors are giving them their assets to experiment with.
Thomas points out that an investors financial advisor might have vested interests. They aren't financial advisors as much as they are salespeople for a specific firm's products.
"There is absolutely nothing wrong with asking a financial advisor whether he has any affiliations or receives any commissions," says Thomas. "It's not necessarily a deal-breaker if he is, but then you know that he's selling rather than advising and that you should still get impartial advice elsewhere."
A financial management company should explain how fees are calculated, what fees are charged, and what fee options it offers. It is absolutely essential that investors ask what the maximum fees they will be charged would amount to since there will be times when they'll need extra consultation time. Uncapped fees could present consumers with an unpleasant surprise.
Paying an unspecified amount to a person who provides an unspecified service for opaque reasons is clearly not the way to look after investors financial future. A financial advisor should be able to explain what you're paying for, what you get, and why certain funds or fund managers are recommended.
Thomas says that TLK Partners believes in educating its clients and equipping them with the knowledge they need for a clear understanding of their financial life. "I could just take a fee and impress you with a lot of jargon and my reputation as a financial expert," he says, "but that's not the way we work."
"At TLK, empowering our clients is our aim. After all, it's their money. We're not asking for blind faith. We're looking for smart clients who are going to ask questions, challenge us, and make recommendations of their own. A lot of our clients don't start from that position, but we help them to reach it."
According to Thomas, getting expert help with financial planning and wealth management is the smart way to grow wealth. But expert or not, financial advisors should be keeping you in the driver's seat.
Ideally, he or she should be the one insisting on reporting to you frequently. Investors should have absolute clarity on how their wealth is managed, why, and what administration and other costs they should expect to pay.
"Some financial managers might prefer it if their clients don't take an interest in wealth management matters," says Thomas, "but at TLK, we believe absolute transparency is vital. Keeping our clients informed is part of our code of ethics at TLK. Trust is a fundamental in our business, and trust is earned."
Thomas Mousa is a partner at TLK Partners, a company that takes care of the wealth management and accounting needs of ordinary folk, small and medium businesses, and high value individuals. TLK Partners, Chartered Accountants and Wealth Management Companywebsite, or call (02) 8090 4324.
This material is of a general nature only, it does not take into consideration your financial circumstances, needs or objectives. Before making any decision based on this content, you should assess your own circumstances, seek professional advice or contact our office to be directed to the appropriate professional. Whilst all care has been taken in presenting the material neither TLK Partners or its associated entities guarantee that the material is free of error and, the information may have changed since being published.
Syndicated by Baxton Media.
Contact Info:
Name: Matthew Mousa
Email: Send Email
Organization: TLK Partners
Address: 1-5 Commercial Rd, Kingsgrove, NSW 2208, Australia
Phone: +61-1300-724-017
Website: https://tlkpartners.com.au/
Source: NewsNetwork
Release ID: 461745