A new report released by marketing expert Leonardo Schwartz highlights how companies can create loyalty programs to increase customer engagement and lifetime value by combining Facebook Messenger with Apple Wallet.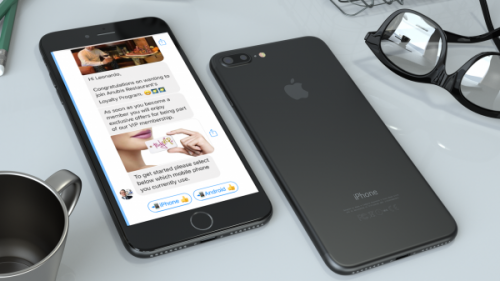 Wilmington, United States - August 17, 2018 /PressCable/ —
A new marketing report focused on how local businesses can use Mobile Wallet technology paired with Facebook Messenger to build an effective Loyalty Program has been issued today by renown marketer Leonardo Schwartz.
The full report is available here: https://linkedin.com/pulse/messenger-marketing-apple-wallet-ultimate-loyalty-leonardo
Leonardo explains that Messenger Marketing and Apple Wallet can be combined to provide the ultimate loyalty program experience for local businesses, no matter their size, location or industry they serve. The article shows why Facebook Messenger is such an effective tool and how businesses can use it to engage with prospects in new ways.
Among the main insight shared by Leonardo Schwartz in this article is the fact that most people just skim over email in this modern information age, so for businesses wanting to communicate with their audience in the best way possible, it's important to find new ways to increase open rates and engagement.
With Facebook Messenger, the open rate is around 85%, underscoring just how much more effective it can be than email or indeed any other form of digital marketing. What's more, Facebook Messenger is ideal as part of a loyalty program when paired with Apple Wallet. Apple Wallet is an underutilized tool for small business, but its potential is huge.
The idea of a digital wallet is something that all businesses can take advantage of. It's an open technology that can be used by any company to grow their brand and reach out to their customers on a device that they carry with them 24/7.
To do this, they simply have to design their own card that can be pushed into the wallet – much like the Starbucks' loyalty reward scheme. Any brands that appear in this space along with big names like this will be strengthened by association.
Further, the report showcases how businesses can combine Apple Wallet strategies like this with Facebook Messenger to build what Leonardo calls "the ultimate loyalty program".
The report says: "You have the most sophisticated loyalty program in existence paired with the most engaging and trusted messaging platform on earth. Each one talking to each other seamlessly."
The full report is available at the link above. This and other expert pieces on Messenger Marketing produced by Leonardo Schwartz are also available at this URL: https://www.linkedin.com/today/author/leonardoschwartz
Contact Info:
Name: Leonardo Schwartz
Email: Send Email
Organization: SocialAware Marketing
Address: 28 W Ayre Street Suite 12371, Wilmington, DE 19804, United States
Phone: +1-518-414-5441
Website: http://SocialAwareMarketing.com
Source: PressCable
Release ID: 394256