While sales of high end homes languish, entry level property sales to first time buyers continue at a brisk pace.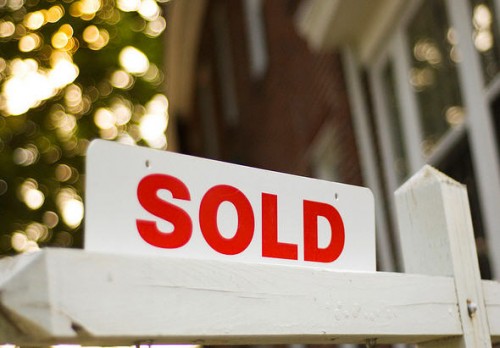 December 11, 2012 /MarketersMEDIA/ — More than four years and 15 million foreclosures since the housing crash of 2008, the dream of homeownership remains strong for Americans of all incomes ranges. However, statistics from the St. Louis Fed show that sales of luxury homes - those priced $750,000 and up - have slowed dramatically, falling from nearly 5,000 sales per annum in 2005 to less than 1,000 sales per annum today. While sales of the high end property market have cooled, sales of entry level homes remain the hot spot in the housing market.
With mortgage rates hovering near 50-year lows, widespread availability of down payment programs and grants to assist first time buyers at the state and county level, and a steady uptick in housing prices, conditions remain favorable to lure first time buyers away from renting and into home ownership.
"Overall, the housing market is stronger than it has been in some time, and first-home buyers are the most active segment of the market, constituting about 35 per cent of the buyers that I'm working with," Boston real estate agent David Johnson said. That viewpoint was shared by many Realtors, including Wendy Brown, who stated that the brisk sales activity provided by first time buyers has pushed her sales volume close to the levels she last saw in 2007.
Mortgage brokers validate the strength seen in the first time buyer market. Brenda Williamson, a Connecticut mortgage specialist, said that many first-home buyers were more optimistic than they were in 2010 and 2011.
"Our 2013 first-home buyer survey revealed that most first-time buyers planning to buy in the coming 12 months will likely borrow between $100,000 to $200,000, and most believe that 2013 will be an opportune time to make the move into home ownership before the recovery propels both interest rates and prices to higher levels," Ms Williamson said. "Most people in the real estate industry that I talk to believe now may be the perfect time for first-time buyers to hit pay dirt on the first wrung of the property ladder," she added.
The most recent figures from the S&P/Case-Shiller 20-city composite index reveal that U.S. home prices have risen for six straight months, indicating that the housing market is building momentum to the upside. Seeing the steady prices increases, most first time buyers feel confident that the worst of the housing crisis is over and that the real estate market has embarked on a new multi-year uptrend.
While the level of home sales to first time buyers for the most part remains unscathed from the financial crisis, funding for local and state first time home buyer programs faces a growing level of duress. State and local budgets took a hit from the recessionary downturn, and have yet to fully recover. While funding for first time buyer programs has been cut, in general, the programs remain in place, but are paused more frequently due to funding gaps.
Jennifer Cribsly, a first time home buyer specialist who tracks programs nationwide, says that, "All the media focus on the budget talks and 'fiscal cliff' has caused many people to assume that down payment programs and other similar grants available to first time buyers have been curtailed. That is not the case." She added, "The programs are still there. Assistance is readily available. The biggest problem is that the programs run out of funds sooner than they used to. The early bird catches the worm, and first time buyers have to be more on their toes to get their applications in when the programs get replenished."
While economists are divided in their forecasts regarding how strong the real estate recovery will be in 2013, for first time property buyers, their slice of the pie is likely to remain savory.
Contact Info:
Name: Jennifer Cribsly
Email: Send Email
Website: http://firstbuyerprograms.com
Source URL: https://marketersmedia.com/experts-say-first-time-home-buyers-likely-to-drive-housing-market-in-2013/1503
Source: MarketersMEDIA
Release ID: 1503