The owner of a local business directory stresses how important it is for local business owners to claim their profiles on local directories.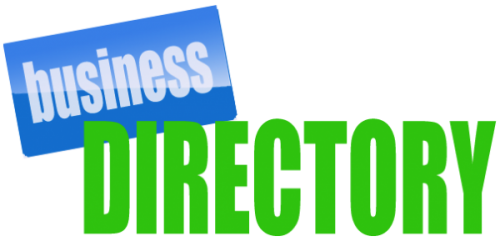 New York, United States - September 6, 2016 /PressCable/ —
Although the buy local movement has gained considerable steam over the past few years, many local business owners are still trying to figure out how to get those locals into their shops and cash in on the trend.
"The biggest mistake I see local business owners make is failing to list their businesses in a local business directory," says the owner of FindUsLocal, a business directory that uses GEO technology to match visitor's results to the area they live in. "It's so simple, but too many local shopkeepers just overlook it."
In fact, numerous studies have shown that when local businesses are listed in local directories, it boosts their local search visibility on Google. But, according to the expert, the profile has to be set up correctly or it may do them more harm than good.
"It's not enough to just claim your profile on a bunch of directories," says the expert. "You have to do it right. And that means ensuring that the business address, website, and phone number is the exact same on every local business directory."
He's talking about something internet marketers have honed in on in recent years. The more a business is listed on local directories in the exact same way, the more the Google spiders will index and display it on their local searches. "But if the input on all the directories isn't the same, Google won't recognize them as the same business and the efforts will be fruitless."
This means that if a business' official name is Joe's Italian Restaurant, it should be listed that way on the local business directories every time. If it's listed as Joe's Italian Food or Joe's Restaurant on some directories and Joe's Italian Restaurant on others, it won't help with the search rankings.
The bottom line is this," says the expert. "If a business owner wants his business to be seen by local consumers looking for that type of business, it has to be listed where it will be easily found. And these days, consumers are looking to local business directories to find the businesses they want to patronize.
Luckily, business directories such a FindUsLocal offer free listings to business owners. Those interested should simply log onto the site an claim their business. Then, experts say, they should make it as appealing to the public as they can.
About FindUsLocal: FindUsLocal uses geolocation technology in visitor's browsers to construct a home page focused on their city, town or community. Right there on the front page, they'll find local weather, sports results for their favorite teams, and announcements of the top musical acts and events coming to their city. Smart business owners list their businesses on the site to be seen by those who are specifically looking for businesses in their local area.
Contact Info:
Name: Matthew Hesser
Organization: Majon International
Address: P.O. Box 880, Arroyo Grande, CA 93421
Phone: 805-534-9800
Website: http://www.finduslocal.com/
Source: PressCable
Release ID: 131427