Hydroxy Cleanse, a popular product from À La Paix, has recently received a recommendation from an Amazon Vine Voice customer. This exfoliating face wash helps with common skin conditions such as fine lines, wrinkles, age spots acne, etc.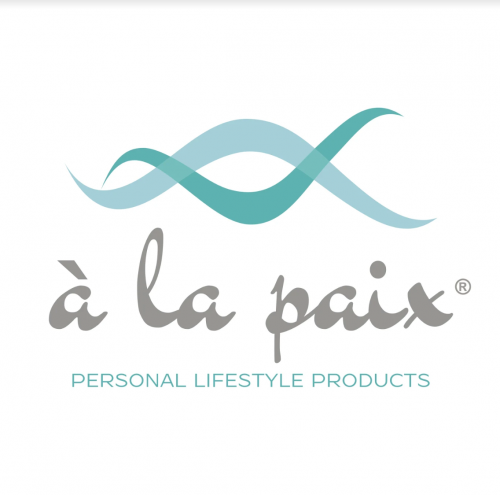 Georgetown, TX, USA - March 27, 2020 —
À La Paix is pleased to report that its exfoliating face wash, Hydroxy Cleanse, continues to receive rave reviews from satisfied Amazon buyers. The product has recently received an excellent review from an Amazon Vine Voice customer. This gentle formulation has helped many users reduce fine lines and wrinkles, unclog pores, and exfoliate dead skin cells. It can also be used for the reduction of age spots, dark spots, sun spots and other forms of discoloration while helping with acne-prone skin.
À La Paix manufactures all its products by combining proven natural ingredients, following a stringent manufacturing standard. The face wash exfoliating formulation has been manufactured using naturally derived glycolic, salicylic, and lactic acids containing alpha and beta hydroxy acids. Other important ingredients include jojoba beads, orange peel oil, and grapefruit peel oil. The product is non-abrasive and can be used safely for all skin types.
Hydroxy Cleanse loosens the bond of dead skin cells to accelerate the natural skin renewal process, exfoliates the skin to prevent clogged pores, and makes the skin more attractive and youthful.
"This smells fantastic! It has an invigorating fresh orange scent that I love! It is gel-like in consistency with jojoba beads, which are natural and biodegradable, unlike plastic beads. These beads are super fine, they are very gentle on my easily irritated skin. They keep flakes away from my dry areas, without causing any redness. I love that this contains a cocktail of the various chemical exfoliating agents as well, instead of relying on just one acid. Each works differently, so I expect better overall long-term results from using this, rather than relying on a single acid. My experience so far with this has been excellent — my skin seems brighter and less congested. I feel like this offers a deep cleansing experience but without the tightness I typically associate with salicylic acid or the redness I have found often accompanies glycolic acid. I am very pleased," said a highly satisfied Amazon Vine Voice customer.
To find out more about the glycolic acid face wash exfoliating cleanser from À La Paix, please visit the company's official website or Amazon storefront.
###
Twitter: https://twitter.com/@Alapaixbeauty
Facebook: https://www.facebook.com/WeAreALaPaix/
About Us: À La Paix is a brand dedicated to enhancing personal lifestyles through quality products and a commitment to provide the best customer service available.
Contact Info:
Name: Jody Comet
Email: Send Email
Organization: À La Paix
Address: , Georgetown, TX, 78628, USA
Phone: (775) 557-8628
Website: https://www.alapaix.com
Release ID: 88951356