Everything About Diamonds is a regularly updated resource center designed to help people make informed decisions on diamond purchases whether for jewelry or investment.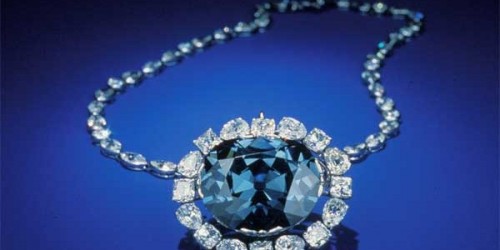 Los Angeles, CA,, United States of America - - April 21, 2014 /MarketersMEDIA/ — Diamonds are a girl's best friend and a canny investment for those looking to put their paper-currency in something that appreciates more reliably. While the last of those may seem less romantic, it makes real sense when it comes to securing one's future. To help people make smart investment decisions, Everything About Diamonds was created to provide diamond education and practical advice on buying diamonds for both personal and investment use. The site has now published a guide to diamond certifications so people can make sense of them and decide what they are useful for and whether they are worth the money.
The new post explains what gemologist reports -or diamond certificates- include, and how it affects the value of a potential investment. The post includes information on the grading process and what is assessed, including whether or not the diamond is natural, what color and clarity it has, the cut, the carat weight, and the presence or absence of a laser inscription.
The post also debunks several certificate myths, including that diamond grading reports guarantee a certain price, are all the same, or even that diamonds with a completed report a superior. The report is intended as a guide and can only reflect the truth of the diamond it has been made for, and the diamond itself determines its own value.
A spokesperson for Everything About Diamonds explained, "The world of diamond investment is one that has no shortage of pitfalls for the uninitiated, which is why we are careful to categorize the types of diamonds there are, their usages, and usual asking prices together with in depth editorials like our new post on certificates. If people buy a low grade diamond, the kind that can only legitimately be used on drill bits, for their engagement ring, then of course they have made a mistake, and we want to make sure that never happens by clarifying the diamond world from the inside out."
About Everything About Diamonds:
Diamonds are valuable because of their rare beauty; like snowflakes and fingerprints, no two gems are alike. The goal of Everything About Diamonds is to ease the process of research, to inspire and guide people to make educated purchases on jewels that will last forever.
Contact Info:
Name: Johnny Black
Email: Send Email
Organization: Diamonds 101
Phone: 1-213-725-5326
Website: http://diamonds101.org
Source URL: https://marketersmedia.com/everything-about-diamonds-launches-diamond-purchasing-resource-center/41049
Source: MarketersMEDIA
Release ID: 41049