Euro Pest Control, a termite control company in Hochiminh City, shares effective tips on how people can stay protected from corona infection at home.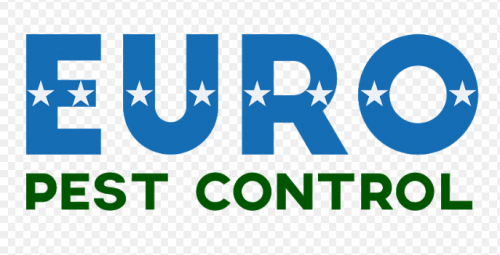 Hochiminh, Vietnam - March 9, 2020 / / — Coronavirus is a deadly infection spreading all across the globe at a very fast pace. On one hand, where doctors are trying to find out effective medicines to treat the infection, on the other hand, a pest control company in Vietnam is helping people to stay away from corona infection.
The company provides termite control service in Hochiminh City and has recently launched detailed information on how people can avoid falling into the grip of the above-mentioned infection. It mentioned that to prevent the disease, one should give prior attention to personal hygiene and health protection.
The company selected specialized equipment suitable for disinfection implementation space. They have full range of modern machines such as nebulizer, ULV sprayer or STIHL. Hence, it's possble to adjust sparying chemicals and particles that best suit the need of customers.
The process of disinfection – prevention of Corona virus:
- Implement spraying according to certain procedures from the ceiling, walls, partitions and spraying from the top down. Then comes the surface of the area, doors, including door handles, ...
- After only 1-2 hours, people can open the fans, ventilation systems to open more space.
- Everyone was able to continue their activities as usual.
Click here for more details.
Company service helps control and disinfect corona virus. It is considered as the best method to prevent corona virus on the market today. In crowded places, it will be difficult for management to control the number of people coming in and out each day. It is also impossible to know who is carrying the disease. Therefore, using corona virus treatment services will help to limit the spread and survival of viruses in those places. The corona virus control service are used by public place such as schools, warehouses, businesses, restaurants, hotels, companies
About The Company
EURO PEST CONTROL is a recognized company that is engaged in offering termite control services in Hochiminh city. The company was established in 2003 by two engineers, viz. Tran Quoc Hung and Tran Duc Thanh who realized that the surrounding living environment has a great impact on one's health. Therefore, the company started providing effective solutions for exterminating pests (like termites, mosquitoes, mice, ants, weevils, and cockroaches) from schools, restaurants, residential areas, and hotels.
Contact Details:
Facebook: https://www.facebook.com/europestcontrolcompany/
Twitter: https://twitter.com/PestEuro
Pinterest: https://www.pinterest.com/europestcontrolhcm/
Medium: https://medium.com/@europestcontrolhcm
Vk: https://vk.com/europestcontrol
Contact Info:
Name: Lillian Jones
Email: Send Email
Organization: Euro Pest Control Co.Ltd
Address: 930 National Highway 13, Ward Hiep Binh Phuoc, Thu Duc District, Ho Chi Minh City, Vietnam
Phone: (+84) 0283.727.34.68
Website: https://europestcontrol.com.vn/
Source:
Release ID: 88949268