With the recent fall in the price of Bitcoin, Etherspin has come up with profitable approaches for its clients for converting their altcoins into Ethereum. Keeping in front the efficacies of smart contracts, the company also strives to include live currency prices on their website.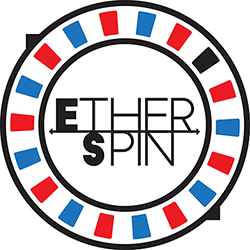 March 14, 2018 /MarketersMEDIA/ — Etherspin, a prominent name in the cryptocurrency investment and exchange industry, has come up with their redefined plans for escalating the profit margins of their loyal customer base. This decision comes as an indirect effect of Bitcoin's recent price drop and its potential effect on other altcoins in the market. Bitcoin which was peaking around the $18,000 mark during the fall of 2017 took a sudden nose dive after a third of its global owners decided to go short in an attempt to secure profits.
"The sudden pressing of the sell button has created a staggering price drop of Bitcoin. We at Etherspin, therefore ask our clients to delve in profitable cryptocurrency exchange and investment strategies to harness this market volatility," mentioned a high placed official. In this respect, the conversion of Bitcoin to Ether gained significant prominence. According to latest updates from Etherspin, ether is currently placed as a potentially profitable cryptocurrency. Considering its latest surge it may even cross Bitcoin within a year's time.
Such promising prospects do provide enough backup for the above proposals laid down by the company as well as serves as a catalyst for investors to exchange their Bitcoins for Ether. Justifying their argument further on this decentralized monetary arena, the company looks to highlight the benefits of Ethereum over Bitcoin and the importance of smart contracts. According to veterans of the market, smart contracts have the potential of altering the face of cryptocurrencies in the coming decade.
Extracting from the words of the CEO of Etherspin, the following came up as excerpts – "Smart contracts let you create a myriad of personalized cryptocurrencies using ether. With such vast expansion possibilities, Ethereum is sure to gain the prime market hold very soon." He also went on to mention that individuals investing in this cryptocurrency at the earliest will be at the highest receiving ends. Additionally, another angle also came to the scene in the form of cryptocurrency games.
Etherspin, being the first decentralized predictive market of its type will allow participants to invest in any cryptocurrency of their desire. According to them, the platform will provide users a significant chance to trade their alt coins for Ethereum. Concluding its statements, the company also chipped in with their future plans. As per latest developments, they are looking to include live cryptocurrency price feeds in their websites. This will not only help users keep a track of major currencies, but also provide them with transparency when exchanging one digital asset for the other.
About the company:
Etherspin is a leading name when it comes to providing expert guidance on cryptocurrency exchange and investment approaches. With their latest inclusion of a digital predictive market, they have successfully established the world's first global cryptocurrency network expanding their services to every corner.
Contact Info:
Name: Brandon Wallace
Email: Send Email
Organization: EtherSpin
Website: https://etherspin.org
Source URL: https://marketersmedia.com/etherspin-introduces-their-new-fangled-cryptocurrency-investment-and-exchange-approaches-2/313515
Source: MarketersMEDIA
Release ID: 313515