Leading luxury bed retailer's inventories will be further enhanced by the addition of two of Great Britain's most innovative and respected manufacturers, Eternal Beds reports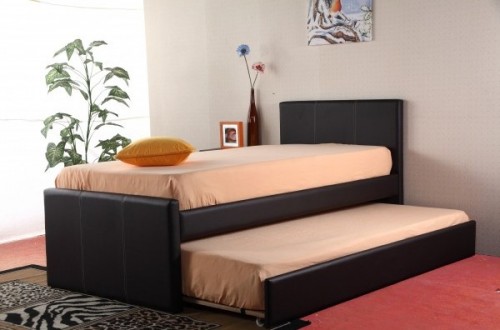 Rotherham, South Yorkshire,, United Kingdom - - June 17, 2014 /MarketersMedia/ — Luxury bedding and furniture retailer Eternal Beds announced that it has successfully completed negotiations to add products from manufacturers Sweet Dreams and Worldwide Furniture to its collections. These new additions will enhance the company's already-deep selection of the best in bedroom furniture and are part of a continuing commitment to keeping its offerings up to date with the latest industry trends. Eternal Beds was founded in early 2013 with a mission of providing the best in bedding and related furniture to customers in the United Kingdom and has quickly become a leading source for such items.
"As we find ourselves well into our second successful year in business," company representative Zahid Ilyas said, "we couldn't be happier to be able to offer beds from renowned makers Sweet Dreams and Worldwide Furniture. Their refreshing and beautiful products fit perfectly alongside those of the other manufacturers in our portfolio." Worldwide Furniture, based in Leeds, produces a number of innovative beds, including several in trundle bed configurations that are now stocked by Eternal Beds. Sweet Dreams, also based in Great Britain, produces several notable lines of beds, including some of the first of side-opening Ottoman style to reach the market. Both manufacturers are certified as approved by the National Bed Federation and are among the leaders in several respects in Great Britain's market.
"With these recent additions to our inventories," Ilyas continued, "we can now say with confidence that we have among the deepest and best selections in the nation. At the same time, we remain committed to the selectiveness and discernment that have made us such a popular source for demanding shoppers." As a way of staying abreast of the latest developments in the industry, Eternal Beds sends buyers and decision-makers to many of the trade shows held in Great Britain and elsewhere. The company conveys its institutional knowledge to customers in the form of comprehensive but straightforward guides covering mattresses and bed frames which are available on its website. It also employs highly experienced salespersons at its retail location, ensuring that they have training adequate for the task of helping visitors make the best possible purchases for their particular needs.
"When we opened our doors last year, it was because we saw such a need in the market for a focused, expert purveyor of luxury beds," Ilyas concluded, "and our new distribution agreements with a pair of Britain's top manufacturers are a product of the mission we set out with. Our customers can look forward to even more such exciting developments in the future as we continue to seek out ways to serve them even better." Eternal Beds' Rotherham retail location showcases many of the new offerings from Sweet Dreams and Worldwide Furniture. Despite the company's focus on quality, luxury and design excellence, it offers some of the most competitive prices available for the products it stocks, as well as industry-leading customer service.
About Eternal Beds, Ltd.:
A source of luxury bedding, mattresses and bed frames at low prices, Eternal Beds is one of Great Britain's leaders in customer service, as well. The company was founded to meet a need for a specialized, knowledgeable provider of such goods and strives continually to make its services even more attractive.
Contact Info:
Name: Mr. Zahid Ilyas
Organization: Eternal Beds LTD
Phone: 7702800806
Source URL: https://marketersmedia.com/eternal-beds-concludes-new-agreements-with-sweet-dreams-and-worldwide-furniture/51576
For more information, please visit http://www.eternalbeds.co.uk
Source: MarketersMedia
Release ID: 51576