Eldivia health and beauty brand is delighted to announce the launch of a brand new skin care line.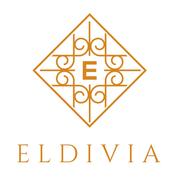 New Jersey, United States - July 12, 2018 / / — Founded by Valentina Chistova, the Eldivia range was developed to bring affordable luxury to women and men who have an interest in taking care of their skin. The Eldivia skin care line features a selection of anti-aging products, which have been developed with leading chemists. The first items to be released contain highly effective ingredients, such as vitamin C, 100% argan oil, and hyaluronic acid, which are proven to nourish, hydrate and rejuvenate the skin. The line features indulgent, opulent stand-alone serums, including 100% Vitamin C Serum for face and skin with Hyaluronic Acid and Vitamin E, 100% Argan Oil Serum and 100% pure Hyaluronic Acid Serum. Clients can also order a trifecta, which affords the opportunity to sample the entire range.
The line was born out of a growing demand for luxurious products, which feature tried and tested ingredients, at prices that are accessible to the mass market. Having worked in the aesthetics industry for many years, Valentina was aware of the gap in the market, and with Eldivia, she is hoping to bring customers the best quality products at an attractive price point.
Over the course of her career in the cosmetics and aesthetics industries, Valentina gained a valuable insight into how marketing and manufacturing work, and she learned that the price tag attached to many luxury products was down to the processes involved in getting the range to the shelves. To combat these issues and bring costs down, Valentina focused on creating a simple, two-step process, which prioritizes quality and enables clients to enjoy a touch of luxury without paying over the odds.
Eldivia health and beauty promises to deliver products that have a sumptuous feel at prices men and women who want to look after their skin can afford. The company is also eager to make the range as accessible as possible, with the option for customers to buy directly from the website.
About Eldivia and its founders
Eldivia was founded to provide customers with superior quality skin care at affordable, accessible prices. Co-founder, Valentina Chistova, had spent several years working in the aesthetics industry when she decided to start developing the range. She learned that clients longed for first-class products without the hefty price tag, and she set about working with dermatologists and chemists to create a range that delivered results at palatable prices. Eldivia features products that contain tried and tested anti-aging skin care saviors, and the founders have simplified the manufacturing and marketing processes to provide luxury at a lower price point. The aim for Valentina was to encourage customers to care for their skin, not as an indulgence, but as a lifestyle.
Anyone who wishes to find out more about the Eldivia skin care line is advised to make use of the contact details provided below:
Business name: Eldivia
Website: eldivia.com
Press contact name: Anatoliy Chistov
Address: 3171 Rt 9 North, #360, Old Bridge, NJ 08857
Press contact number: 833-353-4842
Press contact email: store@eldivia.com
Contact Info:
Name: Anatoliy Chistov
Organization: Eldivia
Address: 3171 Rt 9 North, #360, Old Bridge, NJ 08857
Phone: 833-353-4842
Website: http://eldivia.com
Source:
Release ID: 376431