Virtual phone numbers now easier than ever to set up and experience with free trial and money back guarantee.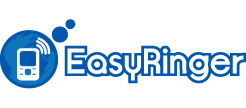 Seattle, WA,, United States of America - - May 16, 2014 /MarketersMedia/ — Virtual phone number provider Easy Ringer announced the availability of a free trial and money-back guarantee for its service. New customers can sign up for a week of free usage and will enjoy a 30-day window for refund of any service fees paid if they decide to continue beyond the trial period.
EasyRinger's virtual phone numbers allow its clients to have a single phone number in a country of their choice which can be forwarded to phone lines located anywhere. Many North American customers who travel abroad extensively, for example, use EasyRinger to allow friends, family and business contacts to reach them through an American or Canadian number so that those callers do not have to pay for long-distance, international calls.
"Many of the members of the increasingly mobile, global workforce have developed a real interest in our product," EasyRinger representative Theron Welch stated, "and our free trial and money-back guarantee are designed to make it easy and risk-free to experience its advantages." Those who wish to try out EasyRinger's virtual phone number service begin by selecting a country where their new phone number will be located. The company offers a wide variety of numbers based in countries in North and South America, Europe and elsewhere, and often runs specials whereby specific new numbers can be obtained at even lower rates than usual.
After selecting a new virtual phone number, customers can then direct that calls to these be routed to existing phone lines anywhere in the world. They pay small monthly service fees for each virtual number, as well as low connection and time-based charges for each call redirected in this way. The service is popular with and useful for many professionals and others who travel the world extensively, as they can give a single number to their contacts which can be used to reach them without long-distance charges, wherever they might be at the time. This arrangement is completely transparent to those callers, and the destination for each virtual number can be changed at will.
"We've focused on making our product as easy to use as possible," Welch continued, "so that our busy customers can enjoy its convenience without needing to fuss with complicated setup." Based in Washington State, EasyRinger was founded by a number of former Microsoft employees who recognized the need for such a product engendered by the increasingly fluid global economy. The company began by targeting its efforts to China-based Western professionals and has recently expanded the availability of its services to those traveling the rest of the world.
EasyRinger customers may also take advantage of the company's popular mobile apps for iOS and Android, which allow access to most of the service's functionality directly from modern smart phones. Customers who sign up for the service will automatically receive the company's free, seven-day trial, as well as the 30-day money back guarantee which covers service fees.
About EasyRinger:
Founded by a pair of former Microsoft employees, Seattle-based EasyRinger offers virtual phone numbers to customers located anywhere in the world. Its easy-to-use services ensure that callers to its clients can reach them through a single, unchanging number and not need to pay international long-distance charges while doing so.
Contact Info:
Name: Theron Welch
Organization: EasyRinger
Phone: 888-722-6756
Source URL: https://marketersmedia.com/easyringer-expands-free-trial-offer-and-money-back-guarantee/44767
For more information, please visit http://autotransporters123.com/
Source: MarketersMedia
Release ID: 44767