Mountain Gospel Radio in Eastern Kentucky launched new gospel music and programming on WMTC FM and WBFC AM for local listeners to enjoy uplifting music and learn about current issues from a Christian perspective.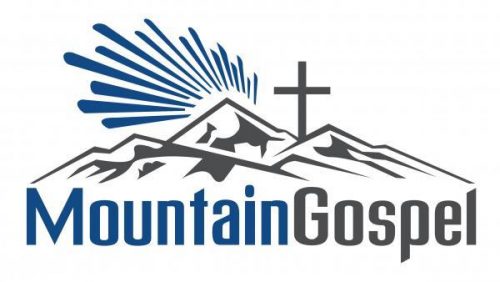 Jackson, United States - December 9, 2019 /NewsNetwork/ —
Good Christian gospel music and programs have been released by the largest locally owned and operated southern gospel radio station in Eastern Kentucky USA, Mountain Gospel, broadcasting on: WMTC Vancleve 99.9 FM and WBFC Stanton 1470 AM.
Go to https://www.mountaingospel.org to find out more about the launch of new local radio gospel music and programming.
Mountain Gospel have provided Eastern Kentucky with a devoted radio service for over 70 years, and with the launch of new programs and gospel music, they deliver quality Christian programming for the whole family. Now, with their online streaming service, Mountain Gospel Radio is also available to the World on the internet.
The new music and programs that have been launched help to continue Mountain Gospel's mission to present the message of Scriptural holiness, cover issues from a Christian perspective, and to inspire the listener through music and programs that bring glory and honor to God.
Some of the program titles are: 'Adventures In Odyssey – Focus On The Family', 'First Person With Wayne Shepherd', 'Front Porch Fellowship', and 'Light of Spiritual Guidance'.
Dr. Wilfred Fisher established WMTC ("Winning Men to Christ") in 1948, with the Kentucky Mountain Holiness Association, and Dr Fisher was the general manager until 1978. The FM 99.9 station was added in 1991 and the motto was changed to "Winning Many to Christ." In 2006 WMTC began playing southern gospel full-time, and the name was then changed to Mountain Gospel.
With the launch of new programs, Mountain Gospel radio have included a weekly half-hour program called 'Let My People Think'. Presented by Ravi Zacharias International Ministries, a powerful mix of biblical teaching and Christian apologetics is presented, with the program seeking to explore issues such as the meaning of life, the credibility of the Christian message and the Bible, the weakness of today's intellectual movements and the uniqueness of Jesus Christ.
For more details about the launch of Mountain Gospel Radio's new music and radio programming, click on the URL above.
Contact Info:
Name: Dan Lorimer
Email: Send Email
Organization: Mountain Gospel
Address: 1036 Hwy 541, Jackson, Kentucky 41339, United States
Phone: +1-606-666-5006
Website: https://www.mountaingospel.org/
Source: NewsNetwork
Release ID: 88938217