EarnTheNecklace.com announces the launch of its sugar daddy/sugar baby dating site, ETN Dating, and its limited-time no-cost signup.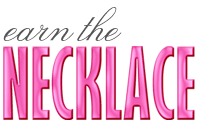 West Palm Beach, FL,, United States - - July 7, 2014 /MarketersMedia/ — EarnTheNecklace.com, the world's largest forum where younger women who are in a relationship with a much older man share their stories and experiences, is pleased to announce the launch of its discreet ETN Dating site.
"We are really excited to announce the launch of ETN Dating and see it as a natural extension of EarnTheNecklace.com," says Bianca-Marie Coventry, the site's content manager. "Launched in March 2013, EarnTheNecklace.com has emerged as the Internet's most popular web site designed to help sugar babies navigate the ups, downs, joys, and challenges of dating older men."
Coventry explains that with the launch of ETN Dating, potential sugar babies around the world can now visit EarnTheNecklace.com and, for a limited time, register at no charge, to have the site's relationship experts personally match them with their ideal sugar daddy.
As the online experts in age-gap dating, ETN Dating has assembled an exceptional team of matchmakers to help members find their ideal partner. ETN Dating doesn't rely on fancy computer software to calculate the compatibility of a potential match; relationships just aren't that simple. And while conventional sites leave members to fend for themselves, ETN Dating looks at each profile carefully and connects members with someone they share similar qualities and traits with and who fits their lifestyle needs perfectly.
"ETN Dating will only send a member a match that has been personally checked and that we're confident has the potential to become a successful relationship. That means a potential match has to actually meet a woman's criteria before they're ever able to communicate with her—no more wasted time browsing through hundreds of profiles trying to figure out if they're worth the time," Coventry adds. "And there are no unwanted messages from men just because they bought a set of communication credits to be able to send messages. If a woman isn't interested in a man, they just let us know and we'll keep looking. And if a woman is interested in the match, we'll help get the two of them in touch so they can see if sparks fly."
Coventry explains that at ETN Dating, privacy and security are very important. While other sites broadcast profiles and pictures online, the ETN Dating process is 100% discreet; ETN Dating will never publicly post a profile or send contact information to another member without permission. ETN Dating will also never send a member a potential match that hasn't been personally vetted, ensuring first that the person on the other end of the profile is who they say they are.
"To celebrate the launch of ETN Dating and for a limited time only, EarnTheNecklace.com is offering lifetime membership for all potential sugar babies at no cost. That means women will never pay a cent for exclusive, unlimited access to our premier matchmaking service for generous men looking for a young, beautiful woman to spoil," Coventry concludes. Men interested in meeting intelligent, outgoing, vivacious, beautiful younger women can e-mail ETN Dating at dating@earnthenecklace.com.
To learn more about Earn the Necklace, visit the web site at www.EarnTheNecklace.com. The site wants to hear from women dating or married to men 20 years or more their senior! And if it's a story they publish, they'll pay $500.00, with an opportunity to write more.
About the Web Site:
Earn the Necklace (EarnTheNecklace.com) is a web site featuring stories written by women in relationships with much older men and who want to assist other women in the same situation. The site helps women in this position understand and navigate the potential ups, downs, joys, trials, and even unforeseen consequences, all based on real-life stories from women who have been in the same situation. The web site also offers other celebrity gossip and juicy stories, all geared towards those who are in a relationship with a much older man.
Contact Info:
Name: Bianca-Marie Coventry
Email: Send Email
Organization: Anvon Sale Tech Inc
Address: 7000 Pine Valley Drive, Suite 200, Woodbridge, Ontario L4L4Y8 Canada
Phone: 905 856 2012
Website: http://www.earnthenecklace.com/
Source URL: https://marketersmedia.com/earnthenecklace-com-announces-launch-of-etn-dating-site-and-no-fee-private-profile-signup/53479
Source: MarketersMedia
Release ID: 53479