Du lich Viet Du has announced its Tet 2020 Holiday packages for people looking to have a unique experience.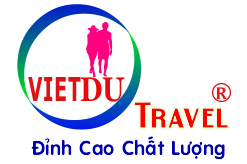 Hochiminh, Vietnam - December 12, 2019 / / — Viet Du Travel introduces Tet 2020 Holiday Phan Thiet for people who want to experience something different this year. The company has set two options for their clients where one travel itinerary is of 2 days and one night, and another one consists of 3 days and two nights. Depending on the suitability of travelers, people can choose either of the packages. The longer duration package consists of everything available in 2 days 1-night option along with some additional activities.
This travel organization offers people two different packages so that everyone can enjoy a short holiday at any point in time. From karaoke to swimming in hotel pools, to visiting museums and more both the touring packages are filled with exciting and thrilling activities. It is one of the most sought after tour among all the tours which is coordinated by this travel firm.
The director of this organization mentioned, "These are one of those packages which are sold out every year. People love to make a short trip but also want enjoyment to the fullest possible limit. This trip has so many activities for people to take part in, from relaxing at poolside to karaoke to visiting museums, buffet, and more that no one wants to miss it."
Moreover, people can add a few more additional activities to the list like Wine Castle tour, Hot Mud bath, etc. However, for this, clients would have to inform the company and discuss a few specific details about it before beginning their journey. According to most of their clients who have been on this tour, said that everyone once in their life should enjoy it for experiencing new things. Visit dulichvietdu.com for more details.
According to the management, they will try to increase the frequency of these packages more in the future as per the request of their clients. With so much demand, they will see to it but will take some time to implement new plans and timings. However, they are things of later times.
The tour officials of this organization said, "We have been a guide to various tours but have seen people enjoy the most in Tet tours. They get to enjoy so many activities that aren't always the case of tours most times. Hence, these packages are always sold out, and the reason why people always book well in advance."
About the company:
Du lich Viet Du is a traveling company/agency that offers numerous packages to their clients. They have become quite popular in Vietnam due to their flexible packages and timing available, along with service that rivals all of their competitors. They are becoming one of the best companies in the tourism industry in recent years.
Follow the fan page: https://www.facebook.com/vietdutravel/ for more updated information.
Contact Info:
Name: Thomas
Email: Send Email
Organization: Du lich Viet Du
Address: 52/2 Ut Tich, Ward 4, Tan Binh District, HCMC
Phone: +84 915 797 718
Website: https://dulichvietdu.com/
Source:
Release ID: 88938958