Dr Natalie Green is one of 25 authors opening up in the fourth volume of the internationally bestselling book series.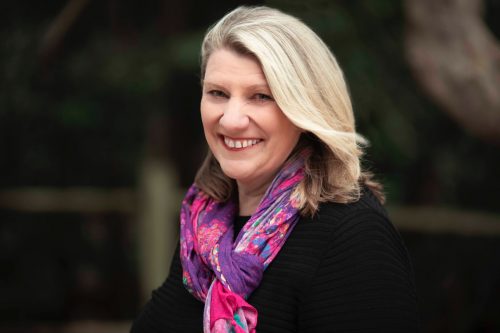 Sydney, Australia - October 10, 2020 /MarketersMEDIA/ — Dr Natalie Green's early career was a success by just about any measure – except her own. As a therapist specializing in trauma treatment and transformation, she worked long hours, was exhausted much of the time, and had little left for her family, much less herself. She also was frustrated with not being able to help her clients work through their pain at a faster pace. That is, until a series of devastating events occurred in her own life and she took a fresh look at how she wanted to move forward.
In the new bestseller, Change Makers, Volume 4, Dr Green shares her journey through a career where she was the established go-to expert in her field and her resulting struggles with balancing work and home while carrying the weight of her clients' ordeals. She explains how complications from a "routine" surgery and an assault at the hands of a medical professional caused her to search for ways to cope with and move beyond those experiences and how that led to what she considers her true vocation in life.
"By embracing my vulnerability, speaking my truth and highlighting issues that are often experienced yet never discussed, I am shining a spotlight on these areas and demonstrating that we don't have to 'settle', that we can endeavour to change the way things are done for our clients and for ourselves as professionals," explained Dr Green.
Today, Dr Green has put her background in clinical and health psychology to work as a Mindset and Transformational Trauma Strategist. She mentors and trains therapists and practitioners around the world who work in the trauma field in her signature ABS Method - Accelerated Breakthrough Strategies by Dr Natalie Green™, which they can then integrate into their practices to accelerate client healing and results.
"Dr Natalie Green is an incredibly accomplished and brave woman who is on a mission to speed the healing process for those who have survived terrible traumas. Her story is so humbling because she has been through so much and yet somehow has been able to retain her focus on blazing trails to benefit others," said Emma Hamlin, founder of Change Maker Press, which gives women a platform to be heard while giving readers a dose of positive energy and strength.
"I feel so privileged to have been given the opportunity to be a Change Makers author alongside so many accomplished and inspirational women. I know that the flow-on effect from this book will be wide-reaching," she said. "I have always wanted to make a difference in the lives of others and create a movement which has ripple effects globally and this book has increased this vision tenfold."
Change Makers: 25 Transformational Stories from Women Making an Impact in the Lives of Others (Volume 4) is an Amazon bestseller in the U.S., Canada, UK and Australia
Follow Dr Natalie Green here: https://www.facebook.com/DrNatalieGreen
Find out more about the Change Maker's project and purchase the book on Amazon at https://www.amazon.com/Change-Makers-Transformational-Stories-Making-ebook/dp/B08JK95LV9
Follow and tag Change Makers on social media using the hashtag #changemakersbook
Contact Info:
Name: Natalie Green
Email: Send Email
Organization: Change Maker Press
Website: http://www.drnataliegreen.com.au
Source URL: https://marketersmedia.com/dr-natalie-green-shares-personal-impetus-behind-innovative-trauma-healing-method-in-bestselling-book-change-makers/88980234
Source: MarketersMEDIA
Release ID: 88980234