Full-time physician and talented author of 30-day devotional, M.O.M., Dr. Delene Musielak, releases her first children's book titled "The Tripsies & Me" on Amazon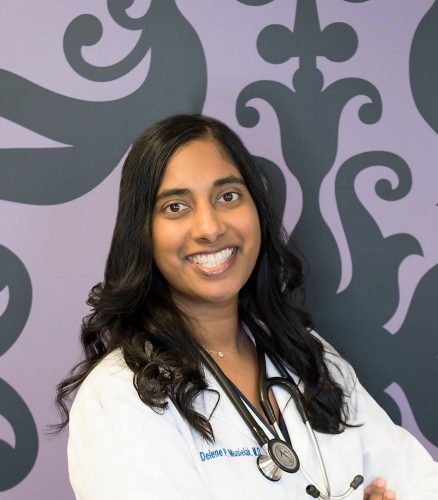 August 12, 2019 — "The Tripsies & Me" is a children's book from a full-time physician, super mom of triplets, wife, author and entrepreneur, Dr. Delene Musielak. The book, which is her first children's book, has become an almost instant success, becoming a bestseller after its release for pre-order on Amazon. The book is a further reiteration of Dr. Musielak's dexterity, creativity, and ingenuity, as she shows the world a side of her that most people did not know.
"The Tripsies & Me" is a fun-filled book containing a beautiful story narrated from the point of view of a parent. Unlike many other children's books that can be a bit abstract and uninteresting, particularly to the children and sometimes the parents, fun-filled book "The Tripsies & Me" aims to provide both parents and kids an exciting reading time. The book is written in an easy-to-understand yet interesting language that captivates the reader from start to finish.
The book is illustrated by Vanessa Alexandra as Dr. Dee - Mom of Three aims to celebrate the love between a mother and her children. "The Tripsies & Me" offers lyrical rhyming and beautiful illustrations that are perfect learning tools for children between the ages of 2 and 12, while offering adults an amazing read.
In addition to "The Tripsies & Me," Dr. Delene Musielak has also authored M.O.M. - Meditate. Overcome. Motivate. The book is a mother's devotional journal that takes mothers and other such readers on a 30-Day devotional journey, incorporating women of the Bible and encouraging verses for all women to help them focus on fulfilling their role as a Mother with full confidence, assurance and the utmost excellence.
More information about "The Tripsies & Me" and other projects from Dr. Delene Musielak can be found on her website. Dr. Delene Musielak is also available across several social media platforms, including Facebook, Twitter, Instagram, and LinkedIn.
About Dr. Delene Musielak
Dr. Delene Musielak is a mother, wife, physician, author, parenting coach, and motivational speaker. The entrepreneur and mother of three has also somehow managed to find time to start her own show, The Dr. Mom Show, in addition to pursuing her dream of writing, as she aims to help millions of people across the globe have a better and more fulfilled life.
Contact Info:
Name: Delene Musielak
Email: Send Email
Organization: The Dr. Mom Show
Website: http://www.delenemusielak.com/
Release ID: 88906977