Inner Peace Counselors and Rosemary Behrens Phd, LPC-S, organizer of the new "Survivors of Childhood Sexual Abuse" Workshop, announced their event will be held on May 19, 2018.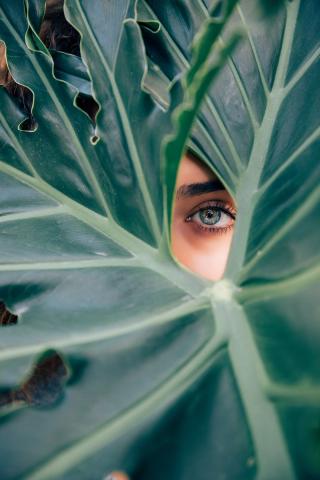 Houston, United States - May 16, 2018 /PressCable/ —
Survivors of Childhood Sexual Abuse looking for the latest information on How To Transform & Find Release from Childhood Sexual Abuse can register to attend Survivors of Childhood Sexual Abuse Workshop scheduled for May 19, 2018.
Dr. Behrens with Inner Peace Counselors is sponsoring this year's event, shared that the workshop will cover key issues such as:
How to Move from Surviving to Thriving – Learn how to release the anger. Take a positive step toward releasing the power that the abuser continues to hold on the survivor.
Understanding Other Parts of Your Life That Have Been Affected – The survivor of child sexual abuse has managed through a highly anxious event, to say the least, which usually results in significant trust issues regarding future relationships. The result, generally speaking, is that a survivor has to work harder with greater anxiety and challenged by reasonable distrust given what thy have endured as a child. Being exposed to sexual activity before a child has reached an appropriate level of social development for sexual development to begin can distort adult sexual behavior. It is common for survivors to either be afraid of having sex with anyone or feel that they must have sex with everyone. It is also common for survivors to dissociate during sexual activity. Survivors of childhood sexual abuse are likely to experienced heightened anxiety which can also lead to paranoia and even panic attacks. Survivors sometimes respond to the loss of control experienced in the abuse by exerting control over an area of their life that they have control, their weight. This control may take the form of anorexia or bulimia or significant weight gain in the hopes of becoming unattractive to the abuser.
Methods for Re-Building Self Esteem – How to focus more on positive accomplishments and less on the negative voices that berate us. How to positively change the world around you. Learn how to surround yourself with people who lift the spirit rather than people who drag the spirit down.
Dr. Behrens points out, that the "low trust, high anxiety, low esteem condition may not be known to the survivor until enough patterned losses occur in their lives. Many try to just get by." However, for those who want the most out of life, a meaningful, fulfilled life, taking a couple of hours out on a Saturday morning, may deliver some emotional weight loss, making your life a little lighter.
Full details on the event can be found on the company website at http://innerpeacecounselors.com/.
When asked about the reasons behind creating this event, the host of the event, Rosemary D. Behrens, PhD, LPC-S said:
"Childhood sexual abuse leaves scars that may fade but never completely go away, however, you can reduce, dissipate or transform the pain into release and wisdom."
The Inner Peace Counselors website has full details about the sessions at this year's event. Interested parties can visit the website at: http://innerpeacecounselors.com/.018/04/survivors-of-childhood-sexual-abuse-workshop/
Contact Info:
Name: Rosemary Behrens PhD., LPC-S
Email: Send Email
Organization: Inner Peace Counselors
Address: 9219 Katy Fwy suite 165, Houston, Texas 77024, United States
Phone: +1-832-470-7890
Website: http://innerpeacecounselors.com/
Source: PressCable
Release ID: 346315