On Dr. Ali Griffith Podcast's 6th Episode, Overcoming the unknown and conquering fear is the center of the topic.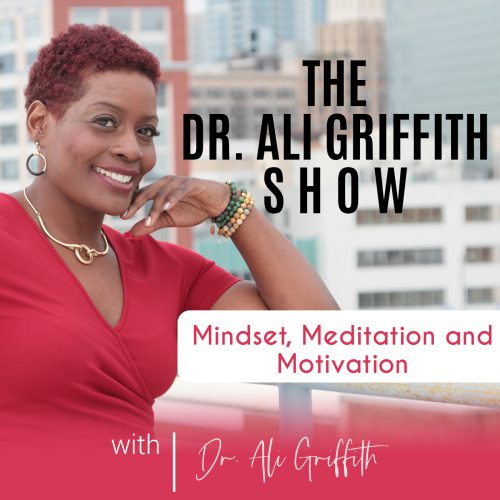 Huntington Beach, United States - May 12, 2019 /MarketersMedia/ — Dr. Ali Griffith released her 6th episode for her podcast and shared about the insights into breaking down the wall that inhibits own freedom and happiness.
"Fear is the most significant impediments to personal growth, happiness, and improved fluency." Dr. Griffith said.
If you are like most people, you might agree that life is your one chance for freedom and happiness.
Most people forget the whole idea of freedom and happiness. To achieve freedom and happiness is to take control of life. It might sound scary and challenging at first, but it is the only way to freedom.
What does freedom supposed to mean?
Freedom means that you are able to enjoy the things that makes you happy. Since we are already occupied with our everyday tasks, we tend to miss the opportunities to do something that really matters.
Time is irreplaceable. Time cannot be bought. Having freedom allows you to make the most of your time. Do not fear, have patience and give yourself the time that you needed to achieve happiness.
Overcoming the Unknown
We know that failure begets fear. Making a big decision in life can open a lot of considerations to factor in. As we start to think about these factors, we start to fear. As we let the fear overcome our decisions, we will lose track of the things that we really wanted to achieve. Anxiety starts to kick in. Fearing the unknown is one of the top barriers that people come across with every time they make a huge decision in their lives.
Here are 5 steps in overcoming the unknown:
1. F- Follow your intentions and intuition.
2. R- Release the negative self chatter in your head.
3. E- Expect nothing and try to understand the cause of your fears
4. E- mbrace your unique strengths and lessons learned from the past.
5. BONUS TIP Seek for help, advice, counseling and coaching.
To learn more about the podcast, you may visit:
https://thedraligriffithshow.podbean.com/e/from-fear-to-freedom-ep-6/
About Dr. Ali Griffith
Dr. Alisha "Ali" Griffith is a compassionate professionally trained educator, speech-language pathologist, and an audiologist for nearly two decades. Dr. Griffith shares tips about unique strenghts and LESSONS learned from past.
www.bit.ly/draliapple
www.bit.ly/drlipodbean
www.bit.ly/dralispot
www.bit.ly/dralistitch
Company Name Dr. Alisha Griffith, LLC
Website: www.draligriffith.com
email: info@draligriffith.com
Phone: 646-725-1119
Contact Info:
Name: Dr. Ali Griffith
Email: Send Email
Organization: Dr. Alisha Griffith, LLC
Address: Huntington Beach, CA
Phone: 646-725-1119
Website: http://www.draligriffith.com
Source URL: https://marketersmedia.com/dr-ali-griffith-releases-6th-episode-of-her-podcast-titled-from-fear-to-freedom/511202
Source: MarketersMedia
Release ID: 511202