Prominent manufacturing and distributing brand, Dongphucandy has recently launched a bulk supply of uniforms and T-shirts. They are looking to make a huge change in Vietnam's garment industry with this venture.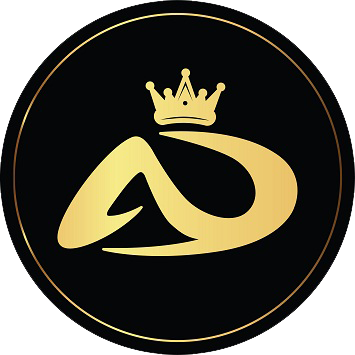 June 17, 2019 / / — Dongphucandy, currently among the leading garment manufacturers and distributors in Vietnam has launched the supply of bulk uniforms and T-shirts.
The company is bringing about a huge shift in the industry by combining domestic design capabilities with modern international technology to produce trendy products. To make the products trendy, they are relying on the impeccable domestic designs that Vietnam is famous for.
Dongphucandy currently produces T-shirts and uniforms of different types and they are looking forward to adding a few more items to increase the range of their products. The brand has always been very much focused on the need of the customers and they are introducing new products to keep up with the latest fashion trends.
The talented personnel working at Dongphucandy are experienced in sewing, weaving, dyeing, and printing to provide the customers with products that will make them look stylish at every occasion.
When it comes to the apparel industry, a huge section of customers look for high-quality products that are reasonable in price. The company is looking to target that section by introducing the supply of bulk products.
Vietnam is rapidly growing as one of the highest garment exporting countries in the world and the introduction of the bulk supply of uniforms and T-shirts will build the company's connections with different companies and customers from different parts of Vietnam and even from abroad. This venture will give the company an ideal opportunity to mark its presence overseas.
The bulk supply initiative will also introduce them to the B2B sector and add a new dimension to their rapidly growing business. This venture will interest retailers to tie up with them and it will open another revenue channel for them. The increase in the B2B channel will eventually help them reach out to a lot more customers and boost the business.
About the Company:
Dongphucandy is a reputed brand of garments manufacturing and distribution in Vietnam and has been producing high-quality fashionable apparel for a huge number of customers since their inception on October 31, 2013. After years of operating in the Da Dang market, they have established themselves to be one of the best quality garment manufactures with the most reasonable prices currently in Da Dang. They have completed over 7000 projects and served over 15000 customers for the past 6 years since it was founded.
Contact Details:
Website: https://dongphucandy.com
FB: https://www.facebook.com/xuongmayandy/
Contact Info:
Name: Duong
Email: Send Email
Organization: Dongphucandy
Website: https://dongphucandy.com
Video URL: https://www.youtube.com/channel/UCAyP6PYTXFGidbR4Dw6QqiQ/about
Source:
Release ID: 525566