Intractable Pain is cause for concern for many Minnesota residents. Dodson Pain Consultants Are Offering MMJ Certificates for Patients Suffering Intractable Pain in Minnesota.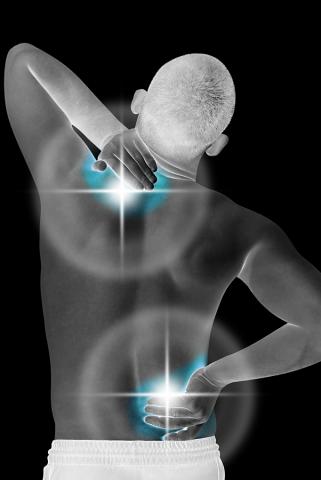 Minneapolis, United States - August 20, 2019 /PressCable/ —
Dodson Pain Consultants Offers Medical marijuana certification in Minnesota for intractable pain
Minneapolis, MN – Medical cannabis has been proven to treat various conditions. Evidence suggests that medical cannabis can help reduce nausea and vomiting during chemotherapy, improve appetite in people with HIV/AIDS, reduce chronic pain and muscles spasms, and treat several forms of epilepsy.
However, despite its usefulness in treating the above conditions, medical marijuana is still heavily regulated by the government. The US Drug Enforcement Administration (DEA) still considers marijuana as a Schedule I drug, like LSD, heroin, and ecstasy. It means that they are likely to be abused. For this reason, not everyone can have access to medical marijuana.
In order to have your hands with medical marijuana, you need to be certified as a qualified patient by an authorized company. In the state of Minnesota, not everyone qualifies for the Medical Cannabis Program. You need to be diagnosed with a qualifying condition in order to qualify. Dodson Pain Consultants specializes in medical marijuana certification Minnesota.
Who can receive medical cannabis?
When a patient is diagnosed with one of the qualifying medical conditions, Dodson health practitioners will certify and endorse the patient to the state's Office of Medical Cannabis. The patient will then receive an email with the instructions on how to register online. Under state laws, patient should have the following qualifying conditions to receive medical cannabis treatment:
Cancer types that are associated with severe or chronic pain, nausea, or cachexia.
HIV/AIDS
Glaucoma
Tourette's Syndrome
Amyotrophic Lateral Sclerosis (ALS)
Inflammatory bowel illnesses, including Chron's disease
Persistent and severe muscle spasms, including symptoms of Multiple Sclerosis
Seizures, including that characteristic of epilepsy
Intractable pain-various causes and diagnoses Ex- migraines
Post Traumatic Stress Disorder (PTSD)
Terminal disease, with a probable life expectancy of under one year
Autism
Obstructive Sleep Apnea
Alzheimer's Providers will start Certifying July 1st, 2019 and patients may pick up medication at the dispensaries August 1, 2019.
About Dodson Pain Consultants
Dodson Pain Consultants offers a wide range of comprehensive pain management services to meet the needs of adults, seniors, and pediatric patients. It employs a team of medically licensed specialists who provide personalized medical care, rehabilitative therapy and intractable pain assistance.
For consultation, contact Dodson Pain Consultants at (763) 284-9177 or visit their website at https://dodsonpainconsultants.com/
Contact Info:
Name: Jennifer Dodson
Email: Send Email
Organization: Dodson Pain Clinic
Address: Visit our Location 4600 Lake Rd Ave Minneapolis, MN, Minneapolis, Minnesota 55422, United States
Phone: +1-763-588-7099
Website: https://www.dodsonpainconsultants.com/
Source: PressCable
Release ID: 88910135