Doctors Health Press reports on how years of increased use of antibiotics have made certain diseases further immune to them, and what foods will help the body fight these illnesses naturally.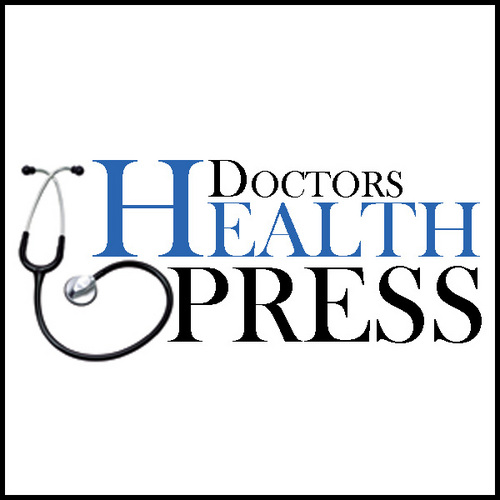 Boston, MA,, United States - - September 28, 2013 /MarketersMedia/ — Doctors Health Press (www.doctorshealthpress.com), a division of Lombardi Publishing Corporation and publisher of various natural health newsletters, books, and reports, including the popular online Doctors Health Press e-Bulletin, is reporting on a new report released by the Centers for Disease Control and Prevention (CDC) that outlines the threat of "superbugs"—infectious diseases that have grown immune to existing antibiotics.
As Doctors Health Press e-Bulletin (http://www.doctorshealthpress.com/general-health-2/health-news/the-scary-fear-about-superbugs/) notes, antibiotics have been in use since the 1800s, but over the course of the last 100 years, bacteria has adapted to just about every antibiotic the pharmaceutical community has invented. As the article explains, this means that the more antibiotics created and the more they are prescribed to patients, the greater the opportunity for bacteria to adapt and resist the drugs that are meant to kill them off.
"Now, in 2013, we have a situation where superbugs have taken over," states Dr. David Juan of Doctors Health Press. "These superbugs can't be stopped by any antibiotics currently in circulation. They are on the rise and they already cause almost 24,000 deaths per year in the U.S."
As the article "The Scary Fear About Superbugs" reports, modern medicine no longer has control over infectious diseases, and the CDC states that this may be the end of the antibiotic era.
Dr. Juan concludes by stating that as antibiotics become more and more ineffective, it's important to boost one's intake of nature's antibiotics: garlic, aloe vera, lemon, onion, peppermint, and oregano. The more one incorporates these natural foods into one's diet, says the doctor, the more one can avoid the overuse of antibiotics. People can also turn to probiotics for help in stopping the spread of dangerous bacteria in the body. The more "good" bacteria a person has in their body, the less room there is for harmful bacteria to spread."
(SOURCES: "Threat Report 2013," Centers for Disease Control and Prevention web site; http://www.cdc.gov/drugresistance/threat-report-2013/, last accessed Sept. 18, 2013; "Antimicrobial Resistance," World Health Organization web site, May 2013; http://www.who.int/mediacentre/factsheets/fs194/en/, last accessed Sept. 18, 2013.)
Doctors Health Press e-Bulletin is a daily e-letter providing natural health news with a focus on natural healing through foods, herbs, and other breakthrough health alternative treatments. For more information on Doctors Health Press, visit http://www.doctorshealthpress.com.
Doctors Health Press believes in the healing properties of various alternative remedies, including traditional Chinese medicine. To see a video outlining the Doctors Health Press' views on traditional Chinese medicine, visit http://www.doctorshealthpress.com/chinesemedicine.
Contact Info:
Name: Adrian Newman
Organization: Doctors Health Press, Inc
Address: 60 State Street, Suite 700, Boston, MA 02109-1894
Source URL: https://marketersmedia.com/doctors-health-press-reports-on-cdc-study-diseases-growing-immune-to-antibiotics/23156
For more information, please visit http://www.doctorshealthpress.com/
Source: MarketersMedia
Release ID: 23156