Cherese Mari Laulhere Foundation awards Discovery Arts a 2014 Grant in honor of Cherese Mari Laulhere and her vision to "Make a difference in the world."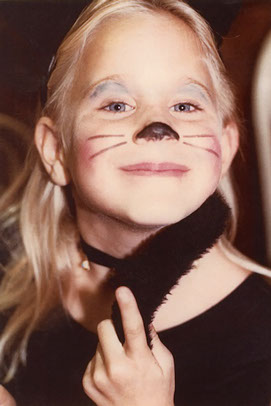 Orange, CA,, USA - - July 8, 2014 /MarketersMedia/ — Discovery Arts is pleased and honored to announce that they have received a generous gift from the Cherese Mari Laulhere Foundation. This gift will help the 501(c)(3) non-profit organization continue to bring the healing power of the arts to children with cancer, serious blood disorders and life threatening illnesses while they are hospitalized for treatment at 6 southern California hospitals.
The Cherese Mari Laulhere Foundation's 2014 grant will help Discovery Arts continue its mission and assist in the development and growth of Discovery Arts' hospital programs. It is their goal to reach even more critically ill children this year, who are undergoing treatment for life threatening illnesses.
"Cherese was a beautiful girl with a very giving heart... we are so grateful to her for helping us grow and care for so many children who are suffering with cancer and life threatening illness....we will always be indebted to her and to her loving parents, Chris and Larry Laulhere.", said Discovery Arts Executive Director Marilyn Clements.
The Cherese Mari Laulhere Foundation was established in 1996, in honor of 21 year old Cherese Mari Laulhere whose first name means "Beloved", after her tragic death during an accident in Agra, India while on a Semester at Sea trip.
The mission of the foundation is to provide funding and support to charitable organizations whose goals and activities are in concert with those founded and supported by Cherese Mari Laulhere. Her family started her foundation in her name so that they may help bring alive Cherese's dreams.
From Long Beach, CA Cherese attended Cypress College for 2 years then studied as a geography major at UCLA. She was very interested in social and political issues and often expressed a deep concern for those who were less fortunate. She focused her studies and efforts on how she could help, especially children. Her foundation furthers her dedication of making a difference, "I have a dream, that people do not fight over things that are not necessary, my dream is that there is peace.", taken from a statement written by Cherese when she was in elementary school. "Cherese gave all her heart and soul with compassion, sincerity and love. The beauty upon her smiling face was a reflection of all things beautiful within her. We all miss her so much.", states her family on the foundations website at http://cherese.org/
Discovery Arts brings the healing power of the arts to more than 3,500 critically ill children each year with programs at Mattel Children's Hospital at UCLA, Miller Children's Hospital Long Beach, Jonathan Jaques Children's Cancer Center at Millers, CHOC Children's Hospital, Fountain Valley Regional Hospital and Medical Center
CHOC at Mission in Southern California and Mercy Children's Hospital in Springfield, Missouri. The generous gift from the Cherese Mari Laulhere Foundation will be an intricate part of helping Discovery Arts reach even more children with new "Arts Adventures" this year.
Discovery Arts was created in 1993 by a dedicated group of entertainment industry professionals who began volunteering their time and talents to bring music, dance, art and drama to children with cancer, serious blood disorders and life threatening illness while they are in the hospital receiving treatment.
In recognition of the powerful impact of the arts on these children, Discovery Arts was formally incorporated as a 501(c)(3) non-profit agency in 1998 with a mission to expand the delivery of "Arts Adventures" to many more children in many more hospitals. "Our dream is to provide Arts Adventures to every child who is battling a life threatening illness while they are in the hospital. All of Discovery Arts' programs and services are free of charge to the hospitals, patients and their families. We rely on the generosity of individuals, corporations and foundations like the Cherese Mari Laulhere Foundation to sustain and grow." states Marilyn Clements, Executive Director of Discovery Arts.
http://youtu.be/sSFeCUyt5vk
Contact Info:
Name: Cyrene Jagger
Email: Send Email
Organization: Discovery Arts
Address: 1938 N. Batavia Street, Suite B Orange, CA 92865
Phone: (714) 637-1774
Website: http://www.discoveryarts.org/
Source URL: https://marketersmedia.com/discovery-arts-receives-2014-grant-from-cherese-mari-laulhere-foundation/53619
Source: MarketersMedia
Release ID: 53619