Deveondi's new album is highly anticipated by dedicated fans the world over.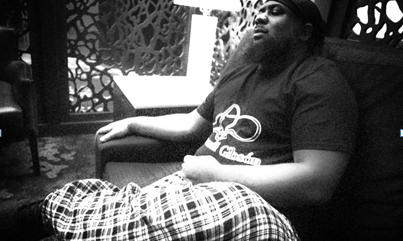 May 10, 2020 — Conyers, GA - With the stylistically signature slick rhythm and flow that established Deveondi's name firmly on the music scene through the wildly addictive lineup of songs on his 2019 comeback record Real Events, the highly-anticipated follow-up album – Last Definition Of Dope – is dropping right on time to crank up the heat for summer 2020.
Fully encouraged by the enthusiasm and response to Real Events from listeners all around the globe, the support and love from his loyal fan-base inspired Deveondi to take everything to the next level and build on the momentum generated from the buzz surrounding his last record. Dialing straight in on the art of the rhyme and creating a set of his best to-date, his new album confirms that the hype around Deveondi was completely justified with brand-new cuts that reveal the swagger and style of a man with the X-factor.
Arriving officially on June 19th, 2020, Last Definition Of Dope is set to dominate the charts worldwide with a whole set-list of single-worthy cuts.
What makes Deveondi's music connect with the people has always gone far beyond his natural talent and gift for the game. His relentless dedication to putting out the best quality cuts for everyone to enjoy continually drives him to excel by being unafraid to do the hard work, and put the attention to detail in where other artists fail to even spot the opportunity. With intensely rhythmic hooks, vibrant club beats, and the capability to shift his tone and flow to suit the vibe at all times, Deveondi is more than comfortable making major moves with his career and taking chances in a sincere effort to break new ground through his music. In fact, he thrives on ALL of it.
By investing his soul and serious thought into every song he writes, Deveondi is one of the rare artists out there in the scene today that can stand behind every word he's penned with pure conviction, knowing that he never leaves anything out and says exactly what he wants to say, how he wants to say it.
Raw, real, unfiltered – Deveondi is making the most of his moment by crushing bars with authentic verbal integrity and innovative rhymes that highlight how his penchant for positivity speaks volumes on behalf of his passion from the music to the microphone. Flexing his best with true professional finesse and undeniable swagger, Last Definition Of Dope plays like a greatest hits record.
The campaign towards release day on June 19th is already in full effect and you can pre-order the new Deveondi album Last Definition Of Dope now on Amazon, Apple Music, and Google Play.
Stoked to raise the stakes from Real Events and prove to the world that it ain't just a comeback, he's been here for years – Deveondi is stepping out of the shadows of the underground, into the light, and he's determined to take you with him. An artist on a mission straight to the tops of charts and playlists around the globe with the release of a record that holds nothing back, and delivers pure audio entertainment that will get the block bumpin' every bit as much as give listeners thought-provoking words designed to make an impact on the hearts and minds of the people, Deveondi makes his connection by tellin' it all like it really is, 100%.
Pre-Order Last Definition Of Dope by clicking here. Learn more about Deveondi at the links below!
Official Website – Facebook – Instagram – Spotify – YouTube – Pre-Save Last Definition Of Dope
Contact Info:
Name: Deveondi
Email: Send Email
Organization: Deveondi Publishing Co.
Phone: 770-765-6255
Website: https://www.deveondi.com/
Video URL: https://youtu.be/-hihw4ZPjp8%20
Release ID: 88956812