Trees in the Denver area are under attack by drought conditions and various pests, such as the Emerald Ash Borer. Environmental Tree Care LLC offers sustainable solutions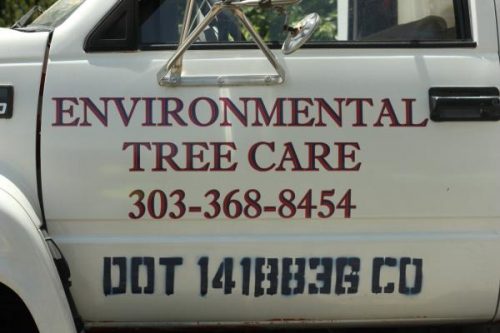 Denver, United States - June 13, 2018 /PressCable/ —
Denver trees have been hit hard by several factors which appear to be increasing over time. Learn more at EnvironmentalTreeCarellc.com
1. Drought Conditions
Snow pack on the Front Range has not been consistent, and during 2017 – 2018, snow pack levels were at all time lows.
The Front Range (including) Denver are essentially, high desert climates. Without water, the delicate ecosystems and green ways will suffer.
2. Opportunistic Pests
Various pests have moved in to take advantage of trees and other woody plants that have suffered due to drought.
Environmental Tree Care recently published a video on their website showing some of the threats you can watch out for, including Lilac-Ash Borers, and Japanese Beetles.
Perhaps the greatest threat to Denver trees is the Emerald Ash Borer. Although still confined to northern areas around Boulder, officials agree that spread of this dangerous and deadly insect is inevitable. Once infected with the Emerald Ash Borer, valuable Ash trees have no defense and will die.
The only treatment is preventative treatment. Denver Tree Removal service Environmental Tree Care LLC recommends removing uhealthy and dead trees to slow down the spread of these deadly pests.
Healthy trees can also be treated with pesticides to lessen the chance of infection.
3. Soil Erosion
Healthy plants and trees are essential to building good soil. When trees are sick, soil erodes. This is yet another reason why we need to work hard to maintain healthy tree growth in the Denver area.
Environmental Tree Care LLC is committed to sustainable and healthy tree care practices. The company has certified Arborists on staff to ensure that trees are properly diagnosed and treated, before they become a problem.
Tree Trimming – We all know that trees continue to grow and put out new branches. To keep them healthy, trees need to be trimmed each year to keep them growing and strong. Customers who contract with Environmental Tree Care LLC to trim their trees do so because they know that healthy trees provide shade and comfort to humans and a home or resting place for birds and wildlife.
Tree Removal – Environmental Tree Care LLC made sure to make this part of the of their service. Although they do not like to see trees removed, the reality is, sometimes trees become sick or diseased. Because of this, at times, they need to be removed. When trees get sick and unhealthy, limbs become an major hazard and may even be life-threatening. Furthermore, when a tree dies, it can fall, causing major damage to property or even life.
Tree Care – Over all, caring for your trees in absolutely imperative and trees without care will become sick and may even die. Denver area trees are a tremendous asset. Customers of Environmental Tree Care LLC are motivated to care for their trees and keep them growing and healthy for as long as possible.
Ken Zuber, when asked about the philosophy of Environmental Tree Care LLC, said:
"As a Denver Tree Service, we have been committed to caring for Denver trees and our customers satisfaction since 2004."
Many contractors offer many different services. Environmental Tree Care LLC also offers other services, such as firewood and snow removal, but the main passion of this company is and always has been to care for Denver trees.
Those interested in learning more about the business can do so on the business website at environmentaltreecarellc.com
Contact Info:
Name: Ken Zuber
Organization: Environmental Tree Care LLC
Address: 363 W Evans Ave, Denver, CO 80223, United States
Phone: +1-303-368-8454
Website: https://environmentaltreecarellc.com/
Source: PressCable
Release ID: 358403