The global 3D printing market is estimated to surpass $32 billion by 2023 growing at an estimated CAGR of more than 20.5% during 2018 to 2023.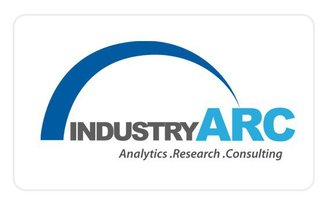 Hyderabad, India - July 19, 2019 /MarketersMedia/ — Prototyping extracts a prominent of investment made by a manufacturing company hoping to develop a new product. This requirement runs through nearly all industries and 3D printing has emerged a solution that can not only speed up the prototyping processes but also lead to cost reduction as well as enable frequent changes. Also known as additive manufacturing, 3D printing is a process of making three dimensional solid objects from a digital file, enabling manufacturers to produce composite shapes using computer-aided design.
3D printing is a complete different way of producing parts compared to manufacturing technologies, as no special tools are required. In fact, the part is manufactured directly to the built platform layer-by-layer. Additionally, acceptance of 3D printing market size has increased contemporarily from prototyping to low volume manufacturing of customized products. Primarily, there are different type of 3D printing technologies: stereo-lithography (SLA), fused deposition modeling (FDM), and selective laser sintering (SLS). The market is majorly driven by ease of production, customizable products, and cost savings. The global 3D printing market is estimated to surpass $32 billion by 2023 growing at an estimated CAGR of more than 20.5% during 2018 to 2023. This report covers 3d printing Market Size by Offering and applications, 3d Printing market share by top 5 companies and also the market share by start-ups during the forecast period.
View Full Table of Contents @ https://www.industryarc.com/Report/18389/3d-printing-market-research-report-analysis.html
Automotive Giants Key End Users of 3D Printing Market
For the automotive industry, 3D printing is no new concept, however the future possibilities are still being harnessed. For instance, McLaren has been using additive manufacturing for several years to build vehicle's interior parts as well as other complicated mechanical components. On the other hand, Ford has teamed up with Stsratasys to print one-piece parts for prototyping and production. Ford is hoping to skip the conventional design process and improve the time to market of certain parts.
Another example of the automotive industry players driving demand in the 3D printing market can be AUDI, which is using the technology since 2017 when it launched a 3D printing center in Ingolstadt. The luxury automotive manufacturer has also collaborated with SLM Solutions Group AG, who specialize in metal additive manufacturing, to produce prototypes and spare parts.
Talk to one of our sales representative about the full report by providing your details in the link below:
https://www.industryarc.com/support.php?id=18389
3D Printing Market: Competitive Landscape
Protolabs, 3D Systems Corp, Stratasys Ltd. Voxeljet AG, and Materialise NV, are some of the key players operating in the global 3D printing market. Among these, 3D Systems Corp. is in the market since 1983 and the company has been providing 3D products and services including the 3D printers, print materials, part services and digital design tools.
3D Printing is a transforming force in manufacturing industries. Around the world, most of the companies are investing in 3D printing technology to leverage the benefits of rapid prototyping and product time to market. The 3D printing market, according to IndustryARC, is poised to attain a value of $32 billion in terms of revenue by 2023.
Related Reports:
A. Industrial 3D Printing Market
https://www.industryarc.com/Report/15418/industrial-3d-printing-market.html
B. Consumer 3D Printing Market
https://www.industryarc.com/Report/79/global-consumer-3d-printing-market-analysis.html
About IndustryARC:
IndustryARC primarily focuses on Cutting Edge Technologies and Newer Applications market research. Our Custom Research Services are designed to provide insights on the constant flux in the global supply-demand gap of markets. Our strong team of analysts enables us to meet the client research needs at a rapid speed, with a variety of options for your business. Any other custom requirements can be discussed with our team, drop an e-mail to sales@industryarc.com to discuss more about our consulting services.
Contact Info:
Name: Venkat Reddy
Email: Send Email
Organization: IndustryARC
Phone: +1-614-588-8538
Website: https://www.industryarc.com/Domain/9/electronics-market-research-report.html
Source URL: https://marketersmedia.com/demand-influx-in-3d-printing-market-from-automotive-industry/88898374
Source: MarketersMedia
Release ID: 88898374