Fyrus announces their community driven exchange, designed to address pressing concerns of existing
cryptocurrency exchanges. With low to no fees, fast transactions, and a rewards model that gives back
to the community, Fyrus sets the bar high for the rest to follow.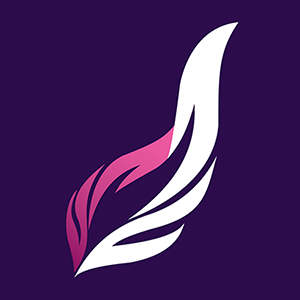 Tortola, British Virgin Islands - July 13, 2018 /MarketersMedia/ — Website: https://fyrus.pro
Fyrus recently announced their next generation crypto-to-crypto exchange platform Fyrus Pro. The company is committed to create a secure, transparent and community driven exchange platform that traders and investors can trust and be a part of. The upcoming exchange will have many perks, such as having a decentralized governance model, low to no fees, low cost listing, fast transactions, full-fledged open API, but most notably, a reward model that gives back to the community.
The cryptocurrency markets have experienced continuous growth for the recent years, with total market capital reaching upwards of USD 250 billion and daily trade volumes reaching over USD 10 billion. In addition, another USD 6.3 billion has been raised by new startups in this space since 2017, more than the entirety of previous year combined. Today, with more than 1500 total unique tokens and coins, there is an unprecedented demand for exchanges servicing the needs of traders and new startups looking to trade or list these tokens.
Fyrus recognizes the challenges faced by many investors and token issuers, and provides a solution for it in the form of an all in one exchange. "As an experienced trader and investor in cryptocurrencies myself, I have seen the problems that the community faces, including common issues such as high fees, embedded limits. Fyrus is created as a state-of-the-art platform to address these issues.", as one of the partners explained. The platform intends be a place where traders can trade big currencies and smaller tokens alike comfortably.
Since many exchanges only list the top few tokens for each round of voting, companies usually have to spend millions to get their tokens listed. This creates a barrier for the smaller tokens to compete due to their lack of financial resources and trading volume. Vitalik Buterin recently commented that there should be no reason some projects have to pay $10 to $15 million in listing fees to let people trade their tokens on exchanges. To reduce the financial burden of smaller tokens and providing a more accessible marketplace for all, Fyrus will be exploring innovative listing solutions, such as setting a voting threshold to be achieved which effectively allows all tokens that reached the threshold to be listed, and providing a level playing field.
The collected funds will be added back into the market as liquidity and security pool for the token listed. Fyrus also expressed its intention of creating an entity within its ecosystem to play the role of a market maker for tokens that have limited liquidity.
As for their revolutionary rewards model, Fyrus intends to distribute at least 80% of all transaction revenues generated back to the community through trading and participating on the Fyrus Pro platform. The non-profit driven platform intends to only keep as much as is required to cover the operations cost.
In addition, the platform itself boasts very low fees as well, charging only 0.05% for each transaction. Any deposit or withdrawal with regards to the platform, barring the gas costs of the underlying blockchain technology, will be free. Coupled with their rewards model, Fyrus Pro will join the ranks with other industry leaders as one of the lowest costing exchanges available.
The company is serious about the platform's decentralized governance as well, intending to distribute the majority (around 70%) of their token's total limited supply to the community via multiple programs. A portion of it will be done through the initial token distribution event, with the rest either being airdropped randomly to those who have signed up on their website, or individuals who have played a significant part in the growth of the Fyrus community. Fyrus' goal is to ensure that all individuals are able to participate regardless of their economic or social status. In addition, it also places the majority of the platform's governance in the hands of its users.
Through the effective use of technology, Fyrus' platform will be able to handle over millions of transactions per second. Fyrus is also committed to provide a free and open API that enables anyone to trade and view the order book in real time. The team is looking to work closely with developers who are making use of the API to create a smooth user experience. Coming from the hedge fund world, Fyrus will also be bringing along institution-level analytics and reporting capabilities to retail and professional traders alike.
While the blockchain technology may not be mature enough to support a fast, low cost and efficient exchange just yet, Fyrus intends to stay at the very forefront of the field. The team is actively looking to create their own blockchain with intentions of having all transactions done on the chain, thus becoming a truly transparent platform where users can transact from anywhere in the world.
Fyrus has a team of highly experienced professionals from world recognized companies with the common goal of creating an all accessible marketplace that is by the people and for the people.
About the Company:
Fyrus is an innovative technology firm specializing in cryptocurrency, blockchain and financial technology.
Contact Info:
Name: Alex Campbell
Email: Send Email
Organization: Fyrus
Address: Vistra Corporate Services Center, Wickhams Cay II, Road Town, Tortola, VG1110, British Virgin Islands
Website: https://fyrus.pro
Source URL: https://marketersmedia.com/decentralized-and-community-driven-fyrus-pro-rises-to-the-top-as-the-next-most-innovative-crypto-exchange/377827
Source: MarketersMedia
Release ID: 377827