DC Law Group urges consumers not to fall in same traps again.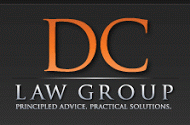 Seattle, WA,, United States of America - - January 29, 2014 /MarketersMedia/ — According to statistics released by the Bureau of Labor Statistics, in excess of five million Americans are currently unemployed and have been for more than six months. Moreover, according to the CDC, 20% of families in America have experienced difficulties paying health care related bills in the last twelve months. Contributing factors reported by 91% of those individuals filing for bankruptcy include excessive medical expenses, unemployment or divorce. In fact, says DC LG Lawyers spokesperson, Americans who undergo large unexpected expenses such as divorce, major illnesses or job loss are the most likely to file for Chapter 7 bankruptcy protection.
With these alarming statistics in mind, DC Law Group has launched a campaign to increase awareness of the facts behind bankruptcies. Says the firm's spokesperson Matthew Cunanan, "A number of myths are floating around regarding bankruptcies and consumers need to know the facts so they can make timely, intelligent decisions about their future."
The first myth Cunanan addresses is that a bankruptcy will take all of a consumer's possessions. "It's simply not true." He states. "Bankruptcy does not leave you with nothing. In both Chapter 7 and 13 filings, we are able to protect vehicles up to a certain value, household appliances, pensions, tools you may use in your profession, Social Security benefits and damages awarded from a personal injury, among others."
Cunanan does point out, however, consumers should not spend with wild abandon just prior to filing for bankruptcy, thinking they will not have to pay the bills. Cunanan comments, "The courts have grown wise to the deceitful practice of running up credit cards just prior to filing bankruptcy, thinking those debts will be discharged. That has been ruled fraud, and any debts totaled up because of fraud cannot be discharged."
Cunanan goes on to point out Chapter 7 bankruptcy is a valid option if a consumer has little to no money left each month after paying their basic expenses. Says Cunanan, "If you have few actual possessions save furniture and basic clothes or if you're in danger of losing your home, you need to contact a Seattle bankruptcy lawyer to see about filing bankruptcy. While it can negatively affect your credit for up to ten years, another myth to be debunked is that your credit is ruined forever. Clients are often amazed at how quickly new credit card offers come in. We simply warn them not to fall in the same old traps which got them in the circumstances to begin with."
About DC Law Group:
DC Law Group is a local law firm featuring an immigration lawyer in Seattle as well as lawyers who advise individuals, small and medium sized businesses in a wide array of disciplines, including: Bankruptcy, Business Affairs, Immigration and Citizenship Law, Criminal Law, and Real Estate Issues. The attorneys and staff at DC Law Group are dedicated to providing highly skilled legal assistance and personalized services to all clients, while staying active members in an assortment of community organizations.
Contact Info:
Name: Matthew Cunanan
Organization: DC Law Group
Phone: (206)679-6448
Source URL: https://marketersmedia.com/dc-law-group-clears-up-bankruptcy-myths-as-nation-faces-high-filing-rates/31808
For more information, please visit http://www.dclglawyers.com
Source: MarketersMedia
Release ID: 31808