DBK Viet Nam introduced a whole new range of products imported from world-class manufacturers. They couple their high-quality industrial tools with impeccable customer support and affordable prices to win the hearts of their customers.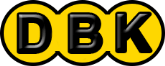 Hochiminh, Vietnam - December 2, 2019 / / — DBK Viet Nam diversifies the range of equipment they offer. They primarily deal in industrial equipment, hand tools, hydraulic tools, pneumatic tools, and recently they have made new addition to the range of products they sell, now including force wrench, screw hammer, pipe bending machine, hydraulic jack, drum pump, vacuum oil, hydraulic puller, punching machine, screw guns, electronic scales and many more.
The company was born in 2014, and in the past five years of operation, they have made quite a name for themselves in the industry. Their loyal customers have paved Their way to success. The company stresses two things in their business, on the quality of their products and their service. They usually import the products from well-known manufacturers of the world, and their products, as such, are of world-class quality.
The owner of the company has been quoted time and again saying that their objective is to "meet the needs of or smallest customers." they strive to provide the best service, no matter if the customer is ordering products in bulk or single unit. To top their customer relations, they ensure super-fast delivery and the warranty is respected with the products being promptly fixed or replaced within the warranty period by their highly skilled technical team. Owing to their excellent service and prime quality products, they have earned the trusts of multiple companies, including manufacturing plants, shipbuilding, repair, oil, and gas companies, contractors, and so on.
The sales manager of the company further pointed out, "We import the products directly from the manufacturers, and there are no intermediaries involved, which cuts the cost of the product, and this, in turn, allows us to sell the products to our clients at the lowest possible prices. Besides, we offer a free consultation to clients. Often, it so happens that the clients do not know which product would best suit their need or budget, or whether a product should be replaced or repaired. Our support team is always available to help people out with their queries."
The budding company, therefore, has been building its empire on the pillars of service, quality, and low cost. In a market where there is intense competition, they have done unusually well in only five years, and at this pace, they sure to reach the zenith very soon.
About the company:
DBK Viet Nam Import Export Co. Ltd was founded in 2014 and sells industrial equipment, hand tools, hydraulic tools, and pneumatic tools. They import world-class tools and make them available to Vietnamese clients; their client base includes individuals as well as manufacturing, shipbuilding, and various other types of companies.
Contact Info:
Name: Thomas
Email: Send Email
Organization: DBK Viet Nam
Address: 21/15 No.17 street, Hiep Binh Chanh, Thu Duc, HCMC.
Phone: +84 919 219 111
Website: https://dbk.vn/
Source:
Release ID: 88936865