Using modern, artistic mediums, Daniel Stanford followed his true passion to create art for the masses.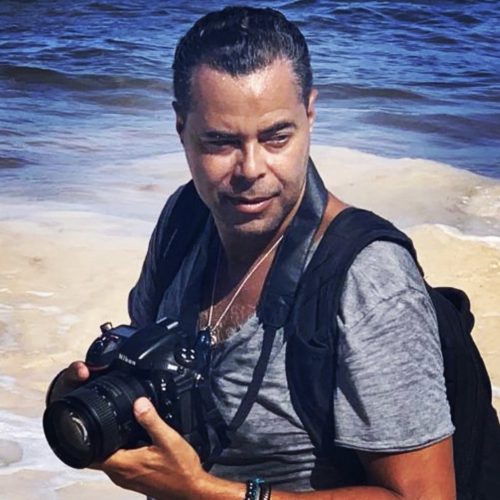 Miami - November 25, 2019 /MarketersMedia/ — For years, Daniel Stanford worked as a graphic designer, commercial artist, and helped with fashion and beauty advertising campaigns. However, that was not Daniel's dream. He fell in love with art from an early age, first recreating the pyramids and Pharaohs of Ancient Egypt as a child, then falling in love with the Asian art culture around 2008 after a trip there. After not feeling fulfilled in his career, Daniel chose to go back to his true love – art.
Daniel takes many different artistic mediums and creates art that is both edgy and contemporary, while still showing unique sparks of genius. He combines things like paint, gold leaf, and photography to make unique, Feng Shui pieces of art that he puts up for sale at https://stanfordarts.com/shop/.
The hope for Daniel is to not only share his art, but also inspire others who have a passion for art. He wants to share what he has learned over the years, so others can avoid some of the pitfalls he fell into along the way. First, he wants artists to make sure to be fair when pricing their art. Too low of a price means the market may not see the artists' value, while too high of a price means fewer pieces will sell. The cost should cover the expense of time and mediums that went into the piece.
Second, understand that art chooses the artist, not the other way around. If someone feels a connection with art, they should follow it. Let the art inspire you and your direction. Finally, he also wants new artists to go out of their way to constantly feel inspired. This can be done through stretching and yoga, traveling, social media, and music.
About Daniel Stanford: Daniel Stanford has been an art-lover since he was a young boy, but his love for all forms of art never wavered, even when his career was not able to allow for such indulgences. He surrounds himself with supportive friends and family and uses positive energy to stay inspired. For those who want to devote themselves to art, he recommends you do the same. If you want to follow what Daniel Stanford is up to currently, follow him @Daniel_Stanford_art.
Contact Info:
Name: Daniel Stanford
Email: Send Email
Organization: the 2020 agency
Website: https://stanfordarts.com/shop/
Source URL: https://marketersmedia.com/daniel-stanford-embraces-multiple-mediums-to-create-contemporary-and-edgy-art/88935720
Source: MarketersMedia
Release ID: 88935720