Multifamily Dallas real estate investment expert Steve Baxter is expanding into other markets such as Midland, El Paso, and Fort Worth. He enjoys his business model of adding value to depressed properties in improving areas of town.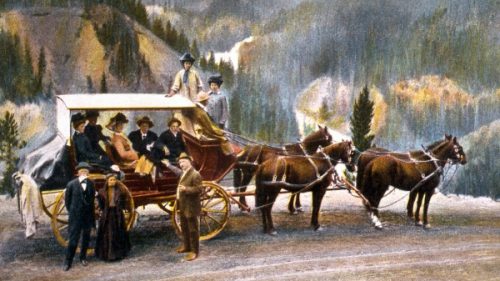 Dallas, United States - April 24, 2017 /PressCable/ —
Steve Baxter of Dallas Texas has expanded into Midland and El Paso, specializing in large apartment investment properties in these areas in addition to the Dallas – Fort Worth area.
Contact Information: Steve Baxter Real Estate Investor 7529 Stonecrest Drive, Dallas, Texas 75254 214-549-0440 http://www.stevebaxterrealestateinvestor.com stevebaxterrealestateinvestor@gmail.com
Steve Baxter was born in Dallas Texas in 1952.Steve attended Dallas Theological Seminary from 1974 to 1979. He graduated with a Masters of Theology degree, majoring in Old Testament and Hebrew.
Steve acquired his Texas Real Estate Broker's License in 1978. He purchased his first 4 plex in 1979 for $42,000 with another seminary student. This is where he started to learn how to manage and remodel. He accomplished most of the rehab by himself and started to learn the remodeling aspect of the business over the next year. He sold the property a year and a half later for $85,000. That's when he first decided he loved this rehab business.
Steve has always told them what he would like to be said about himself by his kids and his students: "I really knew that Cat Daddy (Steve's nickname) loved me and cared deeply about me."The video can be seen on his website: http://www.pearcehighschoolbasketballvideo.com
Steve is famous for this quote: "I believe in the circle of life. The most important purpose I have in this life is to be the very best father I can be to my two sons, to help train, develop, support, and love on them all the time!"
As a junior on the basketball team, Andrew Baxter knew he was not going to get to play much at all so he decided he wished to be the best possible teammate on the bench. He did this by encouraging the whole bench to completely support the players and be cheerleaders for them. He encouraged all the bench to "go crazy" for the guys playing. It made a big difference in the team and most likely helped the fact that the team made it to the playoffs for the first time in a long time. Andrew Baxter was a 5-foot-9 point guard, and worked very hard during his high school basketball career on Pearce's team. This hard work and diligence taught him some of the traits necessary to succeed in life.
Andrew Baxter had seldom seen so many genuine Christians. While many university students view their university years as time to indulge themselves in more parties , Andrew Baxter enjoys the deeper, more satisfying learning what it actually means to be a Christian, to belong to Christ, and to be accountable in fellowship with other Christians.
Andrew's view is amazingly similar to that of his father, Steve Baxter, and ultimately to that of the Apostle Paul, who wrote, "Everything that was gain to me, I consider to be a loss because of Christ. What I mean is, I consider everything to be a loss in view of the surpassing value of knowing Christ Jesus my Lord." (Philippians 3.7-8) Furthermore, the Bible makes a challenge that goes something like this: "I call heaven and earth to record this day, that I have set before you life and death: therefore, choose life." (Deuteronomy 30:19)
Organization: Steve Baxter Real Estate Investor Address: 7529 Stonecrest Drive Dallas, Texas 75254 214-549-0440 www.stevebaxterrealestateinvestor.com Email: stevebaxterrealestateinvestor@gmail.com
Contact Info:
Name: Steve Baxter
Email: Send Email
Organization: Steve Baxter Real Estate Investor
Address: 7529 Stonecrest Drive, Dallas, Texas 75254, United States
Phone: +1-214-549-0440
Website: http://www.stevebaxterrealestateinvestor.com
Source: PressCable
Release ID: 189330