The Vietnam based traveling agency named Da Nang Open Tour arranges economical trips in central regions of the country for tourists, and they are offering special packages for Ba Na tour that would include transport, entry tickets, lunch, and luxury dinner.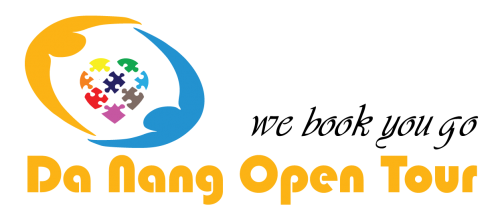 Danang, Vietnam - November 28, 2019 / / — Da Nang Open Tour offers exclusive deals for Ba Na tours, and with their consistent quality services, they have risen to the zenith of popularity. The Ba Na hills are cradled in nature, and they are the ideal tourist destination for people who are looking for a respite from their hectic lives and craving for the nourishing touch of nature. The hills are favored by people who are looking for rest and convalescence.
Da Nang Open tour ensures that such tourists have the most incredible experiences. They plan the trips in thorough detail, and their services can be customized as per the needs of the clients. Their approach is to make the tour as luxurious and memorable for the tourists as possible.
The tour company arranges trips for small and large groups, and they have a large number of packages that the tourists can choose from. The director of the company says, "We want to extend our service to tourists with all sorts of budget. Hence our target groups are diverse, and so are our packages. We try to keep them as cheap and affordable as possible, and we take pride in the fact that the packages we offer are cheaper than any other in the industry, and yet the quality of our service triumphs among the rest."
The packages they offer can include lunch and buffet dinner, and therefore the tourists would have all their worries taken care of. The buffet menu usually includes more than 80 dishes, and five-star restaurants serve the food. The tourists, however, can choose not to include the meals in their package if they are looking for a cheaper deal.
One of the tourists who had recently been to Ba Na with Da Nang Open tour said, "It was an amazing experience. They are very cooperative and take great care of the tourists. We picked up in a car from our hotel and dropped back here at the end of the trip. We did not have to worry about anything along the way, the cable car tickets, shuttle bus everything was included in the package. The whole journey was smooth, and their experienced drivers made sure we were safe and comfortable while traveling through the hilly terrain."
With more than a decade's experience in the business, Da Nang Open Tour is serving the best Ba Na tour experience to their clients.
About the Company:
Da Nang Open Tour is a travel agency that arranges cheap and Economic tours to different provinces of Vietnam. They offer customized packages for each place, and their prices are low and affordable for tourists of all kinds.
Contact Details:
Facebook: https://www.facebook.com/DuLichDaNang.DaNangOpenTour
Twitter: https://twitter.com/DaNangOpenTour
Pinterest: https://www.pinterest.com/danangopentours
Linkedin: https://www.linkedin.com/in/da-nang-open-tour
Youtube: https://www.youtube.com/channel/UCIqcGanHAmcpwjY5a-BnAqA
Contact Info:
Name: Vivian
Email: Send Email
Organization: Da Nang Open Tour
Address: 39 Cao Lo, Man Thai, Son Tra, Da Nang 550000
Phone: +84 236 3996 877
Website: https://danangopentour.vn
Source:
Release ID: 88936409