Cyber ID Guard announces the release of the first and only real-time cryptocurrency hacking solution. CryptoDefender renders keylogging software useless, preventing hacking of crypto wallets.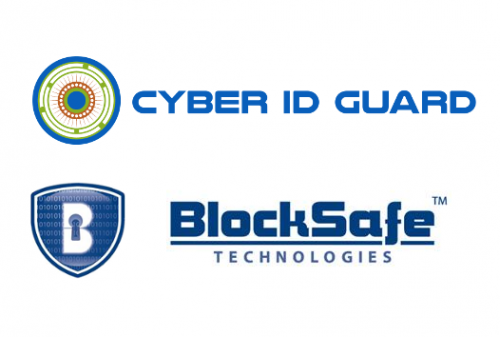 Cheyenne, United States - July 22, 2018 /PressCable/ —
Edison, N.J., July 17th, 2018 – Cyber ID Guard, LLC, a reseller of BlockSafe's robust and comprehensive cryptocurrency theft solutions for business and consumers, announces the release of CryptoDefender, the first real-time crypto wallet protector. CryptoDefender is the beginning of a multi-pronged approach by BlockSafe Technologies to secure permissioned blockchain communications. BlockSafe solutions are built on multi-patented and patent-pending technology and backed by StrikeForce's 17 years of delivering cutting-edge cybersecurity.
Cyber ID Guard is a cybersecurity firm offering business and consumers proactive security solutions to give them real-time protection against cyber theft before it happens. You can find more information about Cyber ID Guard at https://cyberidguard.com.
On July 10, 2018, StrikeForce announced the opening of a new subsidiary, BlockSafe Technologies, Inc. BlockSafe focuses on providing security solutions to protect blockchain and cryptocurrencies. CryptoDefender, the first of several products to be introduced by BlockSafe, is designed to provide real-time protection for the digital currency in crypto wallets from hackers using keylogging malware.
According to George Waller, CEO of BlockSafe, "Every time you log into your wallet, you're opening a window to a cyber-attack." There typically is no recovery option, no insurance, and very little that law enforcement can do. "It is a security gap that we are closing with the industry's most comprehensive solution that can put a halt on ongoing breaches to crypto wallets, crypto-exchanges, and private blockchains."
According to a news release published by Reuters on May 24, 2018, $1.2 Billion has been stolen since 2017. Reuters states that this problem will become even more significant due to the implementation of GDPR on May 25, 2018. GDPR makes it even harder to track cyber criminals. Reuters source, Dave Jevans of Cipher Trace, stated, "By restricting access to critical information, the new law will significantly hinder investigations into cybercrime, cryptocurrency theft, phishing, ransomware, malware, fraud, and crypto-jacking."
In recent months, crypto-criminals have successfully hacked companies like Youbit, BitFinex, Nicehash, Coindesk, Enigma, and Tether. Digital wallet and crypto-exchange attacks are becoming a daily occurrence, as the landscape of security solutions on the market just was not designed to protect them.
The majority of endpoint cyber protection is anti-virus software, which can only prevent known threats. Keylogging malware eludes the antivirus software and enables the hacker to read in real time every keystroke made, including crypto wallet access information. By the time the antivirus software can find the security breach, the keyloggers have already recorded keystrokes and potentially used it to steal information or raid crypto wallets. With new viruses released every 4 seconds, it is nearly impossible to protect yourself in real time.
"BlockSafe couldn't be more pleased that Cyber ID Guard, with its outstanding and loyal customer base will be the first to distribute our pioneering offering," said George Waller, CEO BlockSafe Technologies. "We also look forward to our continued partnership, securing the entire blockchain ecosystem for all."
"For some time now, Cybercriminals have been stealing our confidential, medical and financial information, and now are stealing our cryptocurrency," says Charles Crabb, CEO of Cyber ID Guard, LLC. According to Information Security Media Group, Corp., crypto jacking has now displaced ransomware as the top malware threat. "When we are online, we are exposed to keylogging attacks. Cybercriminals often use keylogging malware to steal our every keystroke as we type on our desktop computer, laptop or mobile device", states Mr. Crabb. "Keylogging malware cannot be stopped with Anti-Virus or traditional identity theft software."
CryptoDefender is unique in that it assumes that malware already exists on the device and encrypts everything typed onto keyboards. This solution protects against cyber threats to crypto wallets by proactively preventing malware from harming computers. CryptoDefender incorporates several features that work together to provide a complete crypto wallet security solution. Keystroke encryption prevents spying, copy protection prevents malware from copying the clipboard contents, anti-screen capture prevents unauthorized screenshots of information, and anti-clickjacking displays hidden frames and frames originating from potentially malicious domains.
Up until now real-time protection against keylogging and other malware has not been readily available for the blockchain environment, "We're excited to be a part of what we strongly believe will be a core technology allowing blockchains, exchanges, and crypto wallets to thrive" Says Mr. Crabb. "We are proud to be the first to offer CryptoDefender." This groundbreaking technology not only protects against Keylogging, but includes Clipboard Copy Protection, Anti-Screen Scraping, and Anti-clickjacking. CryptoDefender is now available to individuals as well as businesses large and small.
As BlockSafe's parent company, Strikeforce Technologies Inc., gains momentum, many investors are becoming aware and interested in their publicly traded stock. Daily, Investors Hangout receives some 40,000 views from visitors checking up on StrikeForce Technology news, recognizing StrikeForce as a company to keep a close eye on.
Cyber ID Guard has published an announcement video, highlighting the need for owners of bitcoin wallets and other crypto wallets to get protected by CryptoDefender before it is too late. You can see the video at https://youtu.be/9Nbyx5KFfFU.
For more information on how you can protect yourself and your crypto wallet from Keyloggers and other malware click the link below.
Contact Info:
Name: Charles Crabb
Email: Send Email
Organization: Cyber ID Guard, LLC
Address: 2232 Dell Range Blvd, Ste 279, Cheyenne, WY 82009, United States
Website: https://cyberidguard.com/
Source: PressCable
Release ID: 378720