Fort Collins is the location for Savant Homes. The main focus is on designing and building quality custom homes, but the company is also involved in land development, commercial construction, remodels, and basement finishes.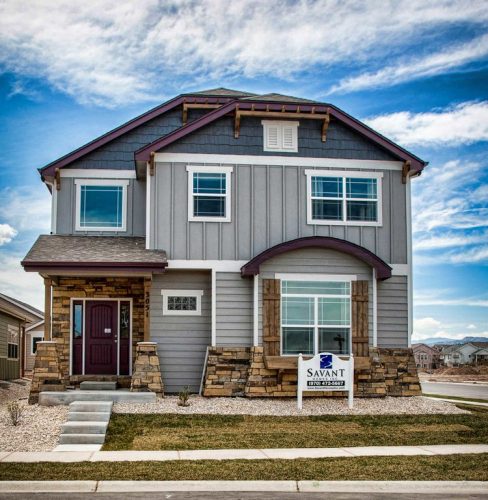 Timnath CO - July 23, 2019 / / — Savant Homes Inc is pleased to announce that the custom home builder in Timnath, Colorado has reached a milestone of 21 years in operation. The company is based in the beautiful city of Fort Collins, CO. It has become one of the premier home builders in Northern Colorado and continues to grow and expand. The Savant team works to provide clients with unparalleled service, working with each of them to bring their unique visions to life.
Savant Homes, Inc. was established in September 1998 by Alan and Kim Strope. "Savant" meaning "the knowledgeable one" is a word that came from the family heritage and it describes the business and background perfectly. The mission of the company is to design and build homes that exceed the customer's expectations and satisfy the needs of the client.
More details are available at https://www.savanthomesinc.com
Alan and Kim explained, "We have spent most of our lives in the Fort Collins area and strive to add to the beauty and community of this great city. The fantastic quality of life within the area and the amenities of a larger city in a small community have inspired us to raise our family here, and we hope you will too. Savant Homes is here to help you build your dream home. Whether you want to create a completely custom home, or personalize one of our existing plans, our design and build team is here to help you every step of the way."
"Our homes are built with quality materials and craftsmanship" Alan continues, "and the latest technology available. Our construction team will make sure your home is constructed exquisitely, and our designers will ensure that your home reflects your personality and fits your lifestyle. Every home we build is customized just for you. We want the process to be as smooth and enjoyable as possible, so we provide you with a website you can easily access all the information for your new home. All of your selections, upgrades, financial information, questions, documents, photos and more are right at your fingertips whenever you need."
More details are available at Savant Homes Inc. - Fort Collins & Northern Colorado finest Custom Home Builder
Contact Info:
Name: Savant Homes Inc
Email: Send Email
Organization: Savant Homes Inc
Address: 4100 Main St, Timnath CO 80547
Phone: (970) 472-5667
Website: https://www.savanthomesinc.com/
Video URL: https://youtu.be/BYH9xSKmr1Q
Source:
Release ID: 88900209