Crypto Beadles is now hosting TradingView Sessions; a new show on how to use TradingView.com for charting, strategy and trading of all different types of assets. The show features trading celebrities showing how and why they do what they do.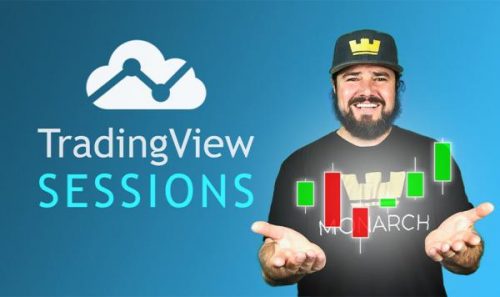 Woodbridge, United States - May 16, 2019 /PressCable/ —
TradingView is now hosting a new featured Blockchain and Cryptocurrency technology show by Robert Beadles, also known as "Crypto Beadles," called TradingView Sessions. The goal of the show is to help teach more people how to use TradingView for charting, strategy and trading of all different types of assets. The show will also feature trading celebrities showing how and why they trade the way they do. These will also introduce live trading and chat with the community.
"I'm honored to be given this opportunity to help people learn more about cryptocurrency, blockchain technology and how people can use the various trading charts and tools TradingView.com provides to the world. I believe cryptocurrency is changing the world and hope to make the space much more accessible to those who don't know much about it." – Robert Beadles, Founder of the Crypto Beadles YouTube Channel & President of Monarch, Creator of the Monarch Wallet.
Crypto Beadles to date has published over 357 blockchain and cryptocurrency related videos on their YouTube channel since creation December of 2017. They have amassed over 14.5+ million video views and are considered by many to be one of the top ten cryptocurrency and blockchain channels to follow for people who are looking to learn more about various projects, get cryptocurrency and blockchain development updates and learn more about the space.
The Crypto Beadles YouTube Channels most significant accomplishments include having a decentralized global audience, top thought leaders and top builders in the industry come on the show to address the audience, the ability for people to learn along with the community and the channel has enabled roughly 360 people who've won crypto and are now able to get involved in crypto on Robert's dime. The channel to date has given away more than roughly $50,000 in various cryptocurrencies, giveaways, Monarch Blockchain Corporation (Monarch) merchandise, and Sirin Labs Finny Phones. Crypto Beadles shares with his audience regularly that the credit for his accomplishments and helping others goes to God.
The Crypto Beadles Youtube channel has covered the top cryptocurrency and blockchain events to include Consensus, Crypto Invest Summit (CIS), NEO DevCon, Hedera Devcon, BEFLATTOKEN, AND TF3. Robert has recently been a speaker at BEF, NAC3, CIS Los Angeles, and Token Forum (TF3) in Seattle and will be speaking at BEFLATOKEN in San Fran May 5-7. Crypto Beadles has had some of the top industry experts, business builders, and crypto advocates on his channel for in-depth interviews. Some of the people interviewed include Max Kaiser, Brock Pierce, Roger Ver, Alex Mashinsky, Michael Terpin, Eric Ly, and Tim Draper to name just a handful.
Robert Beadles has won multiple awards for his Crypto Beadles show on Youtube, most consistently being recognized as the "most relatable." In his videos, it's evident he cares for his audience and wants to help people navigate away from the many dangers posed in the space. From helping people learn about cryptocurrency, how to protect their cryptocurrency and themselves from hackers, to warning people about scammers and the many schemes out there to watch out for. Robert is a veteran in the space and his company Monarch Blockchain Corporation has even created a Universal Decentralized Crypto Wallet to help bring more people into cryptocurrency by making cryptocurrencies safe, easy and straightforward to use.
Be sure to check out the Crypto Beadles Website for all the latest crypto & blockchain news, information, blog posts, articles, videos and connect with his growing community.
Contact Info:
Name: Aaron Beadles
Email: Send Email
Organization: CryptoBeadles
Address: 18826 North Lower Sacramento Road, Woodbridge, California 95258, United States
Website: https://cryptobeadles.com
Source: PressCable
Release ID: 513138