Fitness company introduces industry's best loved weight lifting glove to new lifters.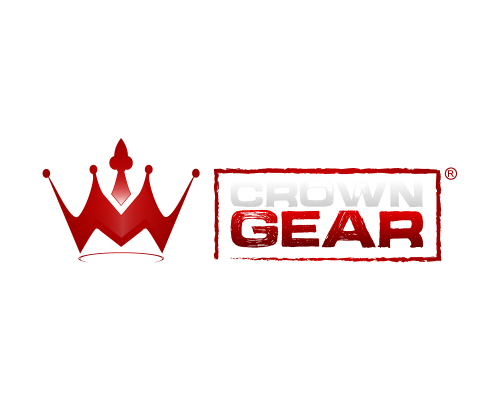 Kings Park, NY,, United States of America - - June 10, 2014 /MarketersMedia/ — Perhaps the complaint most frequently heard from serious weight lifters concern the wear and tear their sport places upon their hands and wrists. Muscles grow larger, but hands and wrists unfortunately do not. The more weight an enthusiast is able to press, the greater the stress to his hands. Calluses form, grips slip and accidents occur, and the hands and wrists become fatigued well before the muscle groups being intentionally worked. Crown Gear Fitness has met this weight lifting challenge and produced what many deem the best weight lifting gloves ever made. As a goodwill gesture to benefit the sport and also, to introduce the weightlifiting world to their premium product, Crown Gear is discounting their Crown Gear Dominator Weight Lifting Gloves for a liited time, an offer that includes the company's unparalleled one year replacement guarantee.
According to Crown Gear Fitness spokesman, Rich Zheng, "No other glove in the industry meets or exceeds the standards Crown Gear Fitness set when developing the Dominator gloves. They're made of genuine leather, which offers the best grip, and their stitching is superior. The gloves are perfectly padded to reduce the bar's pressure and to prevent the formation of blisters and calluses. Wrist Wraps are built in and reduces the risk of wrist injury with weight lifting straps. Crown Gear's patented "EZ Pull-off" system means an end to precious gym time wasted trying to get gloves on and off and properly adjusted. Fabric areas are four way stretch to allow for stretching as needed. These gloves are practical, durable, guaranteed and superior in every way. They are the true weight lifter's weightlifting glove."
With the Dominator gloves, a lifter will be able to lift heavier weights and to do more reps than without gloves. The gloves take the punishment of the bar and leave a lifter's hands protected. The advantage of using gloves is that it allows a lifter to gain full benefit from a workout, and stop only when his planned regimen is completed or his muscles are fatigued. Gloves prevent the limitations that otherwise would occur as a result of hand and wrist fatigue. Weight lifters who regularly use Dominator Weight Lifting Gloves meet more of their weight lifting goals than lifters who lift bare-handed.
About Crown Gear Fitness:
Crown Gear Fitness is an outstanding fitness company that provides highly regarded workout gloves and weight lifting accessories to serious athletes and to the weight lifting community.
Contact Info:
Name: Rich Zheng
Organization: Crown Gear Fitness
Phone: (631) 479-2934
Source URL: https://marketersmedia.com/crown-gear-fitness-discounts-dominator-weight-lifting-gloves-for-limited-time/50995
For more information, please visit http://www.amazon.com/Weightlifting-Gloves-Gym-Fitness-Bodybuilding/dp/B00FWJ1TXQ
Source: MarketersMedia
Release ID: 50995