Dr Cristina Carballo-Perelman has announced the release of a new edition of her motivational and inspirational book, From Glass Slipper To Glass Ceiling. It was written to empower women in the workplace and help them achieve their goals.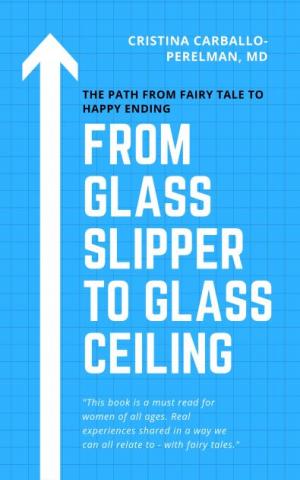 Rochester, United States - May 22, 2019 /PressCable/ —
Dr. Cristina Carballo-Perelman is excited to announce the release, on May 28, of the newest edition of her first book, "From Glass Slipper to Glass Ceiling: The Path from Fairy Tale to Empowerment." It will be available at all brick and mortar stores, as well as online retailers.
Recently named one of the "50 Greatest Writers You Should Be Reading" by The Authors Show, Cristina Carballo-Perelman has been a neonatologist for over 31 years. Dr. Carballo-Perelman notes that her passion to write is rooted on her experiences as a woman in the workplace.
She and her female colleagues have seen how society as a whole continues to devalue women both in their careers and at home, because of the perceived misconceptions concerning their capabilities, in general.
The book focuses on the encouragement of women working toward gender equality: in the workplace, in social situations, and at home. Dr. Carballo- Perelman offers helpful and practical advice she has compiled, based on her years of experience navigating a male-dominated working environment. By sharing this knowledge, she wants to ensure women are trending towards progress and empowerment in their daily lives.
In essence, this book is a personal guide for women to become empowered, helping them take their personal and professional lives to new heights, thereby gaining the confidence they need to shatter their proverbial glass ceiling.
As this knowledge becomes more commonplace, Dr. Carballo-Perelman hopes to accelerate the overall equality of the sexes in all areas of life. Readers will learn tactics and strategies they can use to achieve their personal as well as professional goals.
Dr. Carballo- Perelman has written other books on the subject of workplace equality. Last July, she released "The New Working Woman's (r)Evolution: How to Survive and Succeed Through Empowerment".
Cristina Carballo-Perelman lives in Scottsdale, Arizona with her enlightened husband.
More information can be found at: http://cristinaperelman.com
Contact Info:
Name: Keri Barnum
Email: Send Email
Organization: New Shelves Books
Address: 595 Blossom Road Suite 301 A, Rochester, New York 14610, United States
Website: https://www.newshelves.com/
Source: PressCable
Release ID: 515476