Brisbane City is the home office of Sibley Lawyers. The Brisbane criminal law specialists provide advice on all criminal matters.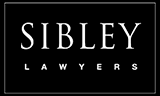 Brisbane City QLD, Australia - July 16, 2019 / / — Sibley Lawyers are pleased to announce that they have reached a milestone of two years since the firm was established in 2017. The criminal lawyer team includes Justin Sibley and Robert Sibley and brings a wide background in criminal law and law enforcement to the firm. The Brisbane specialist criminal lawyers offer a free consultation which can be helpful in determining the best approach moving forward. Getting advice early from a criminal lawyer who knows how the police and prosecutors work may avoid actions that could result in stiffer penalties.
A spokesperson for the firm explained, "As Brisbane criminal law specialists, we provide advice on all criminal matters. You deserve a specialist with experience as a Barrister advocating on your behalf. We know from experience that there is no black and white, and that everyone who faces the Court has a different story to tell. We will provide you with early advice on how to deal with the police, and negotiate in the strongest terms with the Police Prosecutor and DPP. We will ensure your future is not simply left up to the system."
Further details are available at https://brisbanecrimelawyer.com.au
"Our areas of practice" he continued, "include general criminal defence in Queensland; trials; traffic law; investigative hearings; justice mediation; bail applications; drug offences; sentences on pleas of guilty; and domestic violence defence. We also assist with cases of criminal confiscations and appeals. Whether you need a defence lawyer in the Magistrates Court or the District and Supreme Court, your case deserves the strongest advocacy possible."
Justin Sibley brings experience as a police officer, an investigator with the Child and Sexual Assault Investigative Unit; a variety of roles with the Department of Foreign Affairs and Trade, including International Law and counter-terrorism. He was posted to Manila, Lebanon and Iraq as a specialist CT officer. He came back to defence work in 2015 as a Barrister. Justin Sibley uses his unique insights from his experience as both a Barrister and a Police Officer to take a strategic yet practical approach to criminal law, elements that are critical for our clients.
Robert Sibley has over 40 years of experience in the Criminal Justice System at all levels having working for the Public Defenders Office, the DPP, the Special Prosecutor's Office and as a Barrister in private practice. He was a Senior Lecturer in Law at the QUT Law School in Brisbane and at the Law School of the University of the South Pacific at Port Vila, Vanuatu and at Suva, Fiji. He is now a Solicitor consulting as General Counsel, and assists in ensuring that clients receive the best representation possible.
Location details can be found at Sibley Lawyers - Brisbane Crime Lawyer
Contact Info:
Name: Justin Sibley
Email: Send Email
Organization: Sibley Lawyers
Address: Level 10/239 George St, Brisbane City QLD 4000
Phone: (07) 3180 0120
Website: https://brisbanecrimelawyer.com.au
Source URL: https://marketersmedia.com/criminal-lawyer-firm-celebrates-2nd-year-in-practice/88895653
Source:
Release ID: 88895653