Creative Diagnostics launches a comprehensive list of quantum dot beads for researchers.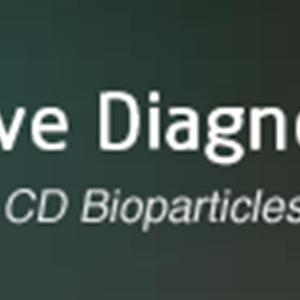 Shirley, United States - February 27, 2020 /MarketersMedia/ — With years of experience in the pharmaceutical and life science sector, Creative Diagnostics now launches a comprehensive list of quantum dot beads made by embedding semiconductor quantum dots into amphiphilic macromolecules by self-assembly. These new quantum dot beads have significant advantages over common organic dyes, such as narrow, strong and tunable emissions, excellent photostability, good versatility in structure and component, and simplicity for excitation of multiple nanocrystals, which can be applied in the fields of ultrasensitive detections, clinical diagnostics, and molecular imaging.
Quantum dot beads are a new type of fluorescent labels; they are uniform microspheres functionalized with amine groups containing thousands of quantum dots with no quantum dot leakage and no photobleaching. By encapsulating a large number of quantum dots in microspheres, researchers can amplify the fluorescent signal of the quantum dots, reduce the biological toxicity of quantum dots, and improve the biocompatibility and colloidal stability of the microspheres.
Creative Diagnostics' quantum dot beads can be successfully used for antibody conjugation, being as biomarkers for developing highly sensitive lateral-flow immunochromatographic assays capable of simultaneous quantification of multiple analytes, combining the advantages of the specificity of immune responses and the hypersensitivity of fluorescent microspheres. Products such as DiagNano™ Carboxyl Quantum Dot Beads, DiagNano™ Streptavidin Quantum Dot Beads, and DiagNano™ Amine Quantum Dot Beads are all available at Creative Diagnostics.
"Creative Diagnostics is committed to providing researchers quality biological tools to consistently achieve reproducible results within experiments. We now not only offer the quantum dot beads products, we also provide antibody conjugated quantum dots services and develop QDs-based lateral flow assay development services for researchers' needs, including our conjugation service, LFA optimization service and strip manufacturing service for LFA." said Dr. Jessica Waldorf, chief scientific officer of R&D department, at Creative Diagnostics.
"Creative Diagnostics promises to improve and accelerate bio-research and keeps contributing to advancing the understanding of biology. These newly released quantum dot beads and related services, as well as our industry expertise and technology, will enable us to provide our clients better customer experience, and we're glad that our new products and services can be introduced to the global research community." said Alex, one of a senior scientific officers at Creative Diagnostics.
For more detailed information on quantum dot beads, please contact Creative Diagnostics directly at 1-631-619-7922 or email to contact@creative-diagnostics.com. You'll find more about their newly released products.
About Creative Diagnostics
Creative Diagnostics is a global leading manufacturer and supplier of various nanoparticles, microparticles and their coatings for R&D and commercialization in a wide variety of application areas including in vitro diagnostics, biochemistry, cellular analysis, cell separation, and immunoassay. It also offers various custom services including chemical surface-functionalized, fluorescent modification, antibody immobilization, nucleic acid and oligo conjugation to meet clients' specifications.
Contact Info:
Name: Thomas Schmitt
Email: Send Email
Organization: Creative Diagnostics
Address: 45-1 Ramsey Road, Shirley, NY 11967, USA
Phone: 16316197922
Website: http://www.cd-bioparticles.com/
Source URL: https://marketersmedia.com/creative-diagnostics-introduces-new-portfolio-of-quantum-dot-beads-for-lateral-flow-immunochromatographic-assays/88948165
Source: MarketersMedia
Release ID: 88948165