Tourist favourite Amali Guest Houses in Cradock, South Africa, have expanded into luxury guest houses for business people and business owners needing short or medium-term accommodation.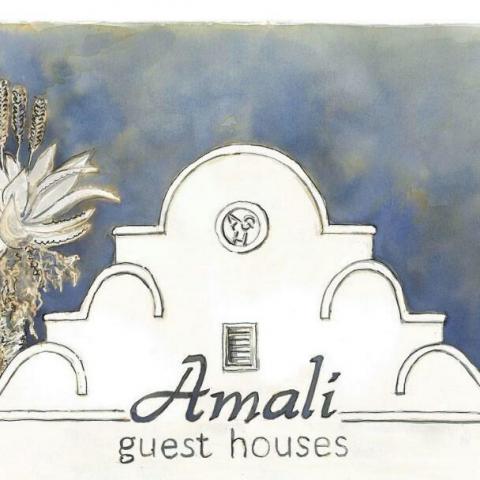 Cradock, South Africa - February 22, 2021 /NewsNetwork/ —
Amali Guest Houses, a boutique accommodation firm in the historic town of Cradock, situated in the Eastern Cape of South Africa, are now providing luxury guest house options for business travellers and business owners who need to stay in the region for both short visits and medium-term stays.
More details can be found at www.amali.co.za
Although the pandemic continues to present challenges to the tourism industry globally, the announcement of Amali Guest Houses' new business accommodation coincides with the latest figures which indicate that by 2030 consumer spending on tourism, hospitality, and recreation in Africa is still projected to reach about $261.77-billion, representing a significant growth of $137.87-billion since 2015.
Given that Cradock has always been a prime destination for both local and international travellers, with close links to the broader Great Fish Valley touristic region and the famed Mountain Zebra National Park, Amali Guest Houses understands that tourism hasn't stopped, and that the town still offers substantial business opportunities.
As such, Amali Guest Houses now offers business travellers and business owners a selection of private luxury guesthouses with en-suite bathrooms, free Wi-Fi with high download speeds, air conditioning, DSTV, guest amenities with a coffee station and electric blankets for the cooler months in the valley.
The property also includes expansive tranquil gardens, a swimming pool, secure parking facilities and a restaurant where breakfast is served for guests on a daily basis from 8.00 am till 10.00 pm.
Amali Guest Houses is located centrally in the town of Cradock, close to all major facilities, restaurants, shops, historical sites and tourist icons, making it perfectly positioned for business owners or prospective owners scoping local potential.
The town of Cradock is also centrally located in one of South Africa's most thriving tourist regions with easy connections to a number of natural attractions and hiking opportunities in The Great Karoo. Despite ongoing restrictions, the region also continues to showcase its wide range of festivals and events like Cradock's Annual Food Festival, a drawcard for many business owners and entrepreneurs.
Amali Guest Houses was founded by owner Marlize Coetzee who wanted to create a home away from home for all Cradock travellers and offer a true taste of local hospitality to all guests.
Owner Marlize said of the new accommodation facilities for business guests, "All our rooms offer a sophisticated and comfortable feel to ensure that you feel at home when you stay with us."
Interested parties can access more information at the website above.
Contact Info:
Name: Braam
Email: Send Email
Organization: Amali Guest Houses
Address: 32 Albert Street, Cradock, Eastern Cape 5880, South Africa
Website: https://www.amali.co.za
Source: NewsNetwork
Release ID: 88998386