National Building Expert Dr. Lance Luke provides important building safety information regarding COVID-19. Wash hands often with soap and water. Practice social distancing.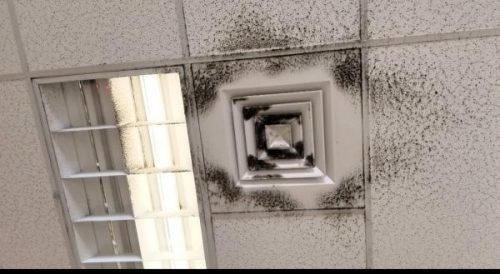 Honolulu, United States - March 28, 2020 /PressCable/ —
National Building Expert Dr. Lance Luke provides important building safety information regarding COVID-19
Recent reports have indicated that the COVID-19 (coronavirus) is contacted through the following methods:
1. Direct human contact (host may be known)
2. Indirect human contact (host may be known)
3. Coming into contact with objects that contains the virus. (host unknown)
Community spread is believed to be caused by humans coming into contact with objects carrying the virus, such as a doorknob or shopping cart handle.
There are several other possible ways the virus can be spread where a host may be impossible to trace.
1. Polluted air from HVAC (Heating Ventilation and Air Conditioning) systems.
2. Contact with the coronavirus via plumbing systems—specifically, broken wastewater pipes or vent pipes.
HVAC systems in indoor spaces take in the air, filters it, and flows the air back into the indoor space. If the system components are not clean, such as filters, condensate pans, and ductwork, pollutants such as microbes, particulates, dust, and bacteria then blow the bad air into the occupied spaces.
Plumbing drain systems have drains and vents. Both of these types of pipes are made to carry harmful bacteria out of the building. If there are cracks in the piping, leaks can occur, causing contamination not only at the source but also at other locations. If the source is at one unit of an apartment building, high-rise condominium or office building, the contaminants may go to multiple floors and multiple units. Thus, the coronavirus could be spread through these building components resulting in community spread.
Building owners and managers need to not only clean and disinfect common areas more often, but also inspect and monitor the building's HVAC and plumbing systems.
HVAC systems should be inspected every year. Plumbing systems should be inspected every three years. The inspection would entail scoping with pipe cleaning as needed.
In fact, it would be prudent to close common areas such as pools, spas, sections of lobbies, recreation decks, etc.
The COVID-19 situation is so bad that it was recently declared a pandemic. And US President Trump declared it a state of emergency.
If you are suffering from allergies, or have a respiratory illness, pay special attention to air-conditioned areas. If you are healthy and walk into an area, and your eyes start to water, and your throat gets scratchy, and you find it difficult to breathe, the air that you are breathing may be polluted.
Clean, fresh air does not contain harmful pollutants and allergens such as dust, mold spores, and other harmful particulates, micro-organisms, bacteria, and viruses.
These organisms are due to dirty HVAC filters and ductwork that is not clean, leaking condensate drain piping, and standing dirty water in the condensate drain pan.
If you are a visitor entering a commercial or residential building, be aware of components that you touch or come into contact with. These components include but may not be limited to:
1. Door handles
2. Handrailing
3. Guard railing
4. Escalator hand rials
5. Elevator call buttons (inside and outside)
6. Desktops and countertops
7. Chairs and tabletops
8. Light switches and water faucet handles
The coronavirus can live on objects from 4 hours to 72 hours, depending upon the type of material the virus is on. Clothing, plastic, and metal are all objects the virus can be living on.
In the US, all 50 states have cases of COVID-19. And as of this writing, almost every single country worldwide is affected.
Words of caution:
Be aware of what you touch.
Wash your hands often with soap and water.
Practice social distancing.
Sources: some of the information in this article was gathered from www.cdc.gov and www.who.int
Dr. Lance Luke is a National Building Expert. www.lanceluke.com
Contact Info:
Name: Lance Luke
Email: Send Email
Organization: Construction Management Inspection LLC
Address: 820 West Hind Drive Suite 240275, Honolulu, HI 96824, United States
Phone: +1-808-754-3425
Website: http://building.expert
Source: PressCable
Release ID: 88951505