Bigger Than Borders is launching a virtual concert, scheduled for May 16, 2020. The purpose of the concert is to raise urgently needed funds for COVID relief efforts.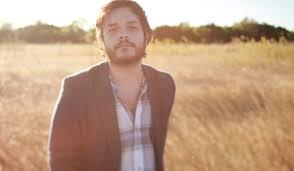 Sherwood Park, Canada - May 14, 2020 /PressCable/ —
Bigger Than Borders, a fundraiser for musicians trust funds, has announced its upcoming COVID-19 virtual concert. The committee was formed with the aim of keeping the music culture alive and uniting people as a global community, through entertainment.
Details can be found at https://www.biggerthanborders.com
The upcoming concert is slated for May 16, 2020, and will feature artistes like David Ramirez, Ann Vriend, and Jonathan Byrd, Ken Stead and Hiss Golden Messenger. The purpose of the concert is to raise urgently needed funds for COVID relief efforts.
The fundraiser also promises to be one that will make a difference for musicians who have not been able to perform because of the pandemic. As the name suggests, the Bigger Than Borders committee also aspires, through the virtual form of entertainment, to feed the music culture by extending hands across borders.
Speaking on behalf of the committee, Mr Forest said that they are proud of the artists giving of their time to raise funds for such an important cause.
"If you love the music culture or you are invested in the music scene this is the concert you want to watch," said a Bigger Than Borders representative.
The committee is calling on all music lovers to attend the fundraiser. Everyone who attends the virtual concert is encouraged to make what the committee deems a critically important donation of $5. This money will go directly to help the music trust funds in America and Canada.
"It is our time to help, come to the concert with the attitude of giving," the spokesperson said.
The Bigger Than Borders network goes beyond borders to form partnerships. Their target audience is in Canada and the United States, but they also have artists from a variety of countries working together to bring the trust fund's mission to life. They are currently hoping to create a "pay it forward" concept in what they are calling a fast and big way, over the course of the series.
"We aim to gather 500,000 people connected to this concert series. It is our hope that we have people not only check in on one show but like what we are doing enough to invite their friends and family and join in on multiple shows," the organizers declared.
Interested persons can visit the website above or check out their Facebook page at https://www.facebook.com/BiggerThanBorders/events/?ref=page_internal.
Contact Info:
Name: Adam Forest
Email: Send Email
Organization: Bigger Than Borders
Address: 209-141 Festival Way , Sherwood Park, Alberta T8A 3B4, Canada
Website: https://www.biggerthanborders.com/
Source: PressCable
Release ID: 88957295