Cosmetic Surgeon from Beverley Hills predicts that natural approaches to fuller lips will be in demand during the year of 2019. A relevant growth was already noticed in 2018.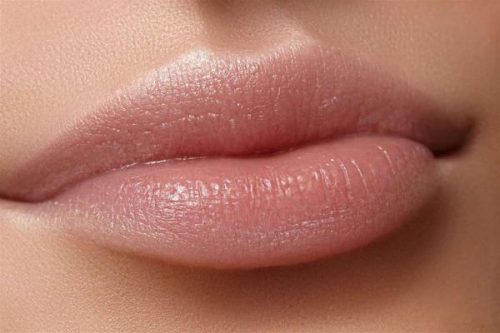 Beverly Hills, United States - February 16, 2019 /PressCable/ —
Beverley Hills CA – Dr. Nathan Newman, board-certified dermatologist, cosmetic surgeon and a pioneer in stem cell therapy is predicting that in 2019, there will be much more focus on natural approaches to fuller lips. Every year there is a certain look that becomes popular and fashionable within the industry, and lip fillers are the perfect introduction to the benefits of cosmetic surgery.
Cosmetic surgery can be expensive, and for many people quite a daunting prospect, even though they are keen to reap the rewards once the operation has been completed. Compared to other forms of cosmetic surgery, lip fillers are not especially invasive and can help improve a thin lip or make a more prominent cupids bow. Currently, this is a very popular procedure.
The main focus of any lip filler operation should first and foremost be to retain a natural look, and that is where the skill of the cosmetic surgeon comes into play. When too much filler is used, the patient can end up with large, puffy lips that are excessive and do not look natural in any way shape or form. The next aim is to get a more defined cupid's bow, which are the two points above the top lip. Finally, as we age, our lips form fine lines around them, and so the process should fill in those lines make a thin lip more defined while promoting a natural look that doesn't look fake or too plump.
"I am convinced that 2019 will see a dramatic increase in the number of inquiries and indeed bookings for lip filler treatments," said Dr. Nathan Newman. "Towards the end of 2018, we noticed a significant growth in inquiries, and that has continued into early 2019. For anyone considering cosmetic surgery for the first time, the procedure is relatively inexpensive, but can have quite dramatic and positive results."
NathannewmanMD, is a locally owned and operated cosmetic surgery provider, based in Beverley Hills California. For more information about the company and the various services that they provide, visit their website at https://www.nathannewmanmd.com. For more information on a more natural approach to fuller lips, visit: https://www.nathannewmanmd.com/procedure/lip-fillers/
Contact Info:
Name: Dr Nathan Newman
Organization: Dr Nathan Newman
Address: 9301 Wilshire Blvd #303, Beverly Hills, CA 90210, United States
Phone: +1-310-273-7634
Website: https://www.nathannewmanmd.com/
Source: PressCable
Release ID: 482981